Looking back at the most popular stories of 2020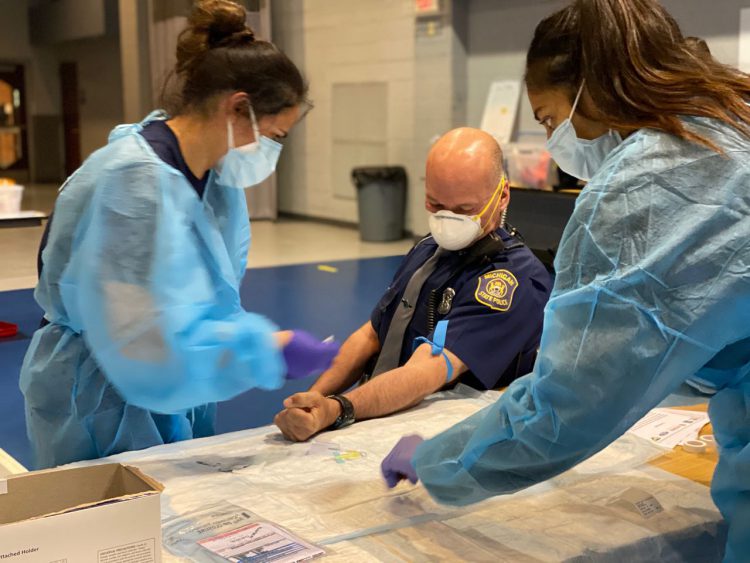 Dec. 31, 2020  PLYMOUTH VOICE.
Plymouth Michigan News
We look back at the most popular PlymouthVoice.com stories that helped to define the news in our community over the past year.
We rejoice and acknowledge that 2020 will be not a year to remember, but one to forget. We thank you our loyal readers and hope you will continue to experience a fresh and direct perspective on local news, crime, politics and current events every day by your continued reading of PlymouthVoice.com.
Here's wishing you a happy, healthy and prosperous New Year!
CLICK LINKS
I took Governor Whitmer to federal court last month. This set the stage for a legal battle between our most basic rights and the Governor's right to set emergency rules during a crisis.
TIPS TO STAY SAFE WHEN GROCERY SHOPPING
Medical professionals suggest limiting the number of trips to the grocery store and when you return they say there are important steps you should take to remain safe from exposure to the COVID-19 pandemic.
PLYMOUTH RESTAURANTS TRY TO KEEP FROM SINKING – REMAIN OPEN
Operating on severely limited carry-out business-depending on customer loyalty to survive, Plymouth's many restaurant and bar owners, like others in the state, has strictly followed the governor's Executive Order since March 16.
HERES THE DETAIL OF THE GOVERNORS PLAN TO CLOSE THE SCHOOLS
Gov. Whitmer is soon expected to sign an executive order to close Michigan schools for the remainder of the school year.
JEWELL MAPLE TOWNHOME PROJECT UNDERWAY IN PLYMOUTH
Members of the Plymouth City Commission approved a plan for the construction of a 10-unit group of single-family condominiums and the redevelopment of the building that formerly housed Saxton's Garden Center, a Plymouth landmark from 1932.
PLYMOUTH BUSINESS OWNER SUES OVER EXECUTIVE ORDER
The owner of a family run business with six locations in Metro Detroit, including Plymouth Township, has joined other named plaintiffs in a class action lawsuit filed last week related to Governor Gretchen Whitmer's Executive Order.
PLYMOUTH VFW POST 6695 NEEDS YOUR HELP NOW
They have survived gunfire, bombings and hand-to-hand combat in Vietnam, and as long ago as Korea and even World War II. They have survived helicopter flights into enemy territory under extreme conditions and been willing to sacrifice their lives for their country.
LOVE STORY- COUPLE CELEBRATES 72 YEARS OF MARRIAGE
Valentine's Day was very special for George and Lucille England who have been married for 72 years. The couple, both now residents of American House Westland-Hunter, were honored last week during a residents' party.
FIRST 2 VIRUS DEATHS REPORTED IN PLYMOUTH
Wayne County Public Health reported the first two coronavirus deaths in Plymouth Township on Monday. According to informed sources the victims are female, one age 60 and the other age 92- a resident of a Northville Township extended care facility.
NEW RIDGE FIVE 'CORPORATE PARK' OPENS IN PLYMOUTH TOWNSHIP
Local and county officials gathered at the former site of the Detroit House of Corrections prison, (DeHoCo) last week for the official opening of the new Ridge 5 Corporate Park in Plymouth Township..
AS CRISIS DEEPENS LOCAL COVIC 19 CASES REMAIN LOW
As reported COVID-19 deaths in the U.S. jumped to 7,077  Friday afternoon, the death count for the five area communities that comprise Plymouth, Plymouth Township, Northville, Northville Township and Canton Township remains relatively low.
FIERY CRASH CLAIMS ONE DRIVER AND CAUSES MULTIPLE INJURIES
One person has been killed in a fiery crash in Plymouth Township that occurred on M-14 Friday morning. According to preliminary information received from Township Fire Chief Dan Phillips, a semi tractor rig failed to stop.
NORTHVILLE TOWNSHIP POLICE INVESTIGATGE FATAL HIT AND RUN 
The Northville Township Police have now issued a NIXLE community advisory and flyer regarding the fatal hit and run accident that occurred last Thursday.
GOVERNOR'S ORDER MAY BE THE FINAL BLOW FOR LOCAL BUSINESS OWNERS
Struggling Plymouth business owners are worried Gov. Gretchen Whitmer's unbridled executive power and refusal to talk or negotiate with the GOP-led legislature may wield the final blow to their already fragile enterprise
FIRE AT PLYMOUTH INDUSTRIAL SITE CAUSED BY FAULTY EQUIPMENT
Faulty equipment was determined to be the primary cause of an industrial fire that destroyed a Plymouth Township manufacturing facility on Friday afternoon.
NORTHVILLE HOSTS FIRST RESPONDER VIRUS TESTING
Four hundred first responders, police officers and firefighters of Northville Township and 16 surrounding area communities participated in an all-day testing initiative last Thursday at Ward Memorial Presbyterian Church.
100 YEAR OLD VETERAN CELEBRATES WITH MEDALS, MEMORIES
World War II veteran Gordon Macorkindale is a brand-new centenarian, who celebrated his 100th birthday in grand style just before Veterans Day.
###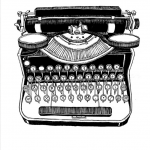 Plymouth Voice.
Gallery Photo: Northville Township Police Department