Fiery crash claims life of one driver, causes multiple injuries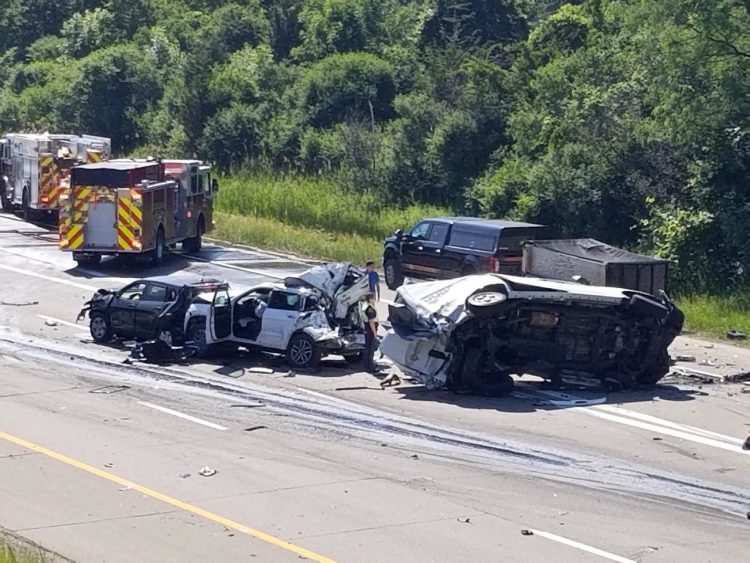 Jun. 19, 2020  PLYMOUTH VOICE.
Plymouth Michigan News
Don Howard
Staff Writer
One person has been killed in a fiery crash in Plymouth Township that occurred on M-14 Friday morning.
According to preliminary information received from Township Fire Chief Dan Phillips, a semi tractor rig failed to stop and ran into four vehicles that had either slowed down or stopped in the eastbound lanes, east of I-275 at 9:32 a.m.
Phillips said the crash resulted in multiple injuries and the one known fatality. No other information was available regarding the other victims. The Livonia Fire Department provided mutual aid.
Shortly after the crash occurred at 9:32 a.m., Michigan State Police shut down Eastbound M-14 between Haggerty and Sheldon Roads, and ramped off traffic at Beck Road.
Plymouth Voice.
Photos: © John StPeter / Plymouth Voice