Death of Louis "Lou" LaRiche is mourned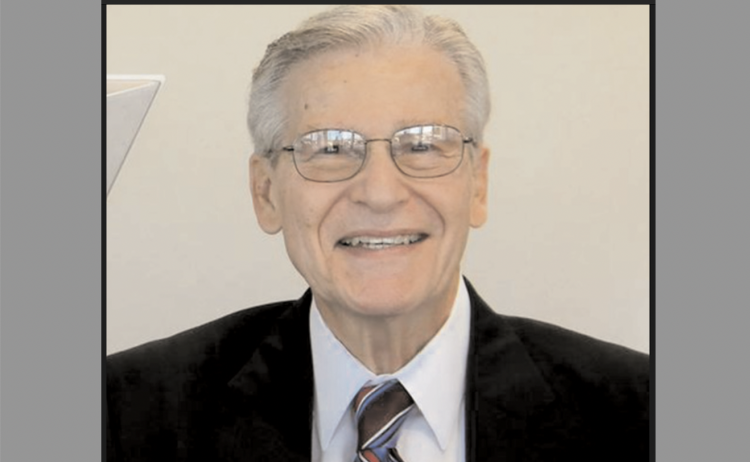 Jun. 18, 2022  PLYMOUTH EAGLE.
Plymouth Michigan News
One of the most revered local businessmen and community supporters in the Plymouth community, Louis Henry LaRiche, 90, died June 9, in Northville.
Mr. LaRiche, the owner of Lou LaRiche Chevrolet in Plymouth, was known throughout the community for his generosity and community involvement. The car business, his family said, was his passion, surpassed only by his devotion to his beloved wife of 60 years, Gail, who died in 2014.
Mr. LaRiche was the son of Michael and Maria LaRiche who immigrated to America from Matrice, Italy in the Abruzzo region in 1913. The couple settled in Cleveland, Ohio to raise their family. Mr. LaRiche, their fourth son, was born Dec.12, 1931. Following his graduation from high school, he attended John Carroll University, where he met the love of his life, and future bride, Gail.
The newly married couple journeyed to Fort Riley, Kansas, where Mr. LaRiche served two years in the U.S. Army before returning to pursue his dream job in the car business. After working with his father and brothers at the family car dealerships in Cleveland, Mr. LaRiche was inspired to open his own dealership in 1964, a Volkswagen franchise in Findlay, Ohio. In 1971, he realized his longtime dream to become a Chevrolet dealer when he purchased Allison Chevrolet.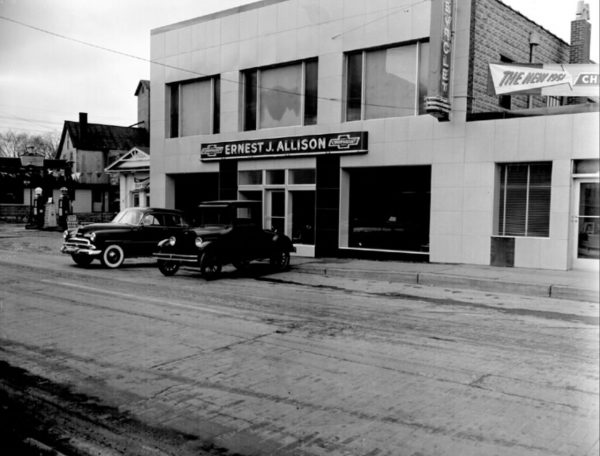 The dealership was located at 345 S. Main Street and Lou LaRiche Chevrolet was moved to the current location on Plymouth Road in 1972.
Mr. LaRiche also acquired a Toyota-Subaru dealership and a Chevrolet-Cadillac dealer- ship, both in Findlay, Ohio.
Mr. LaRiche was a member of the Plymouth Noon Rotary Club and volunteered year after year at the Fall Festival chicken barbeque even though he absolutely despised chick- en. He was also a member of Legatus International of Ann Arbor and the Detroit Auto Dealers Association (serving as president of the Detroit Auto Show in 1985). The covered pavilion at the Miracle League field is named for Lou and Gail LaRiche as a tribute to their generous contributions to the community. The Plymouth Chamber of Commerce recognized Lou LaRiche Chevrolet as the Plymouth Large Business of the Year last March. The countless contributions of Mr. LaRiche and his family are evident throughout the Plymouth community.
Mr. LaRiche was a faithful member of the Our Lady of Good Counsel Catholic Church in Plymouth for more than 50 years.
In addition to his cherished wife, Mr. LaRiche was preced- ed in death by his parents and his brothers.
Among his survivors are his seven children, of whom he was unfailingly proud: Michele ((Paul) Griffeth, Jacqueline Gordon (Doug Stamm), Scott (Dawn) LaRiche, John LaRiche (Sahar Kakish), Jim (Maureen) LaRiche, Bob (Tiare) LaRiche, and Suzanne (Mark) Merucci; his many grandchildren; great-grand- children, and a host of friends who will treasure his memory.
Mr. LaRiche will lay in state at Our Lady of Good Counsel from 9 until 10 a.m. June 21 followed by a mass at 10 a.m. The church is located at 47650 North Territorial Road in Plymouth, 48170. A celebration of his life with an open house is planned from noon until 7 p.m. at the Italian American Banquet Center located at 39200 Five Mile Road, Livonia, 48154. In 'Lou' of flowers, memorial donations would be welcomed at Angela Hospice of Livonia https://angelahos- pice.org or Miracle League of Plymouth https://www.miracle- leagueofplymouth.com
Arrangements were entrusted to the Schrader Howell Funeral Home on Main Street in Plymouth.
READ MORE:
New pavilion at ball field to be named for Lou and Gail LaRiche
Plymouth Voice.