Concours D'Elegance inaugural event set for September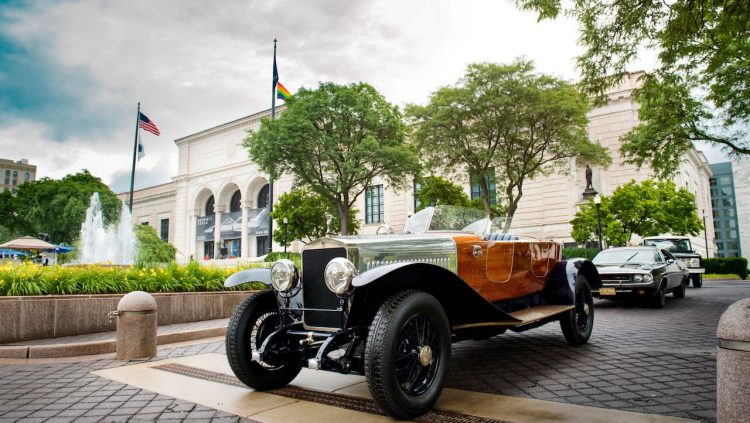 Jun. 21, 2022  PLYMOUTH VOICE.
Plymouth Michigan News
The all-new, weekend-long 2022 Detroit Concours d'Elegance is set to be a tribute to the people who designed, built and drove American car culture, and to the vehicles at its heart.
This year the  Detroit Concours d'Elegance event will take the field at the Detroit Institute of Arts September 16-18 with 17-classes representing the 140 historically-significant vehicles. All of the inaugural event's three featured-classes have deep roots in the Motor City.
'Cars of Woodward Avenue' celebrates the iconic muscle cars that rolled along this historic roadway that runs from Pontiac, Michigan, straight to the heart of the city. The 'Detroit Autorama' featured class consists of customs and one-offs from the golden age of "America's Greatest Hot Rod Show" that began at the University of Detroit almost 70-years-ago.
While they may be known collectively as "The Big Three," it is the limited-production models from each of Detroit's automakers that will grace each of the Detroit Concours' Limited Production classes. Drawing exclusively from cars produced in the 1950s and 1960s, Limited Production Chrysler, Limited Production Ford and Limited Production GM will offer a fascinating display of automobiles built in relatively small production numbers and concept cars.
Imagine buying a new car only to discover soon after that the manufacturer was closing its doors forever? Two classes of Orphan Cars will provide a glimpse into the postwar models from Packard and Studebaker.
Additional classes include prewar American Classics, prewar European Classics, European Modern Classics, Midwest Hot Rods and American Sports Cars from the 1950s and 1960s. Classes representing Ferrari, Lamborghini and Maserati will thrill fans with exemplary examples from the 1960s and 1970s from each Italian automaker. Modern Supercars will round out the list.
Vehicle nominations for the Detroit Concours d'Elegance are open to the public, at https://www.detroitconcours.com/event/enter-vehicle. All nominations are subject to consideration by the concours selection committee.
For more about the Detroit Concours d'Elegance, visit DetroitConcours.com,
READ MORE:
Concours wraps-up 42nd annual show – despite flooded golf course
Plymouth Voice.