Community mourns death of Lisa Barry, 62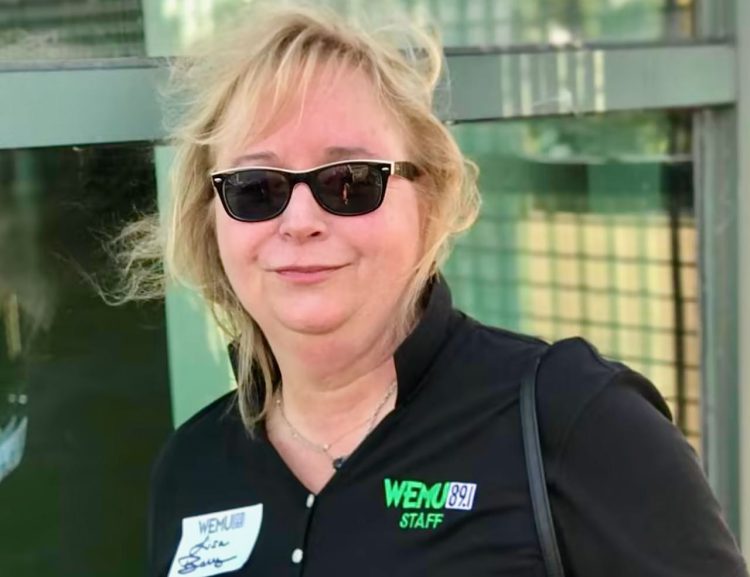 Dec. 12, 2021  PLYMOUTH EAGLE.
Plymouth Michigan News
Northville residents will miss the traditional good humored commentary of Lisa Barry during the annual community Fourth of July parade next year.
Ms. Barry, who for several years joined local dentist Dr. William Demray in hosting the popular downtown event, died unexpectedly Nov. 30 due to complications from a heart condition, according to a statement from WEMU, where she was a well-known radio personality. Ms. Barry was the local host of National Public Radio "All Things Considered." She presented local and national news on the station at 4 and 7 p.m. every day.
"She just wanted to be a positive force," said Molly Motherwell, WEMU station general manager in a statement. "In the news business that can't always happen, but whenever she had the opportunity she would do stories and interviews and anything she could just about positivity and hope and inspiration."
Ms. Barry, 62, began her radio career in morning newscasts for WVIC in Lansing, according to a profile of Barry published by Concentrate. She joined WEMU, a NPR affiliate based at Eastern Michigan University, in 2015 after a lengthy career in Detroit-area broadcasting, including stints at WXYT, WNIC and WJR-AM.
At WEMU, Barry used the microphone to spotlight local creatives as creator and co-host of the "Art and Soul" series. Those intimate on-air conversations displayed a talent Barry honed through a career that saw her interview U.S. presidents, celebrities and officials at all levels of government, according to her WEMU profile.
That included trading pandemic hair tips with Michigan Gov. Gretchen Whitmer during an interview and speaking with U.S. Sen. Debbie Stabenow minutes after the evacuation caused by the Jan. 6 Capitol riot.
She produced one of her last radio segments, an interview with a University of Michigan drum major in the marching band ahead of the school's hotly- anticipated football match up with rival Ohio State, a week before her death.
Ms. Barry is survived by her husband, Frank; her sons, Benjamin (Lisa) and Parker; and her siblings, Edward Barry, Kathleen Wilcox and Michael Barry (RoxAnne). She is also survived by many nieces, nephews and friends. Ms. Barry was pre-deceased by her sister, Susan Barry.
Donations in memory of Ms. Barry can be made to Peony Garden – Nichols Arboretum, University of Michigan https://www.peony.mbgna.umich.edu., Michigan Association of Broadcasters Foundation, https://michmab.com.
Plymouth Voice.