Plymouth restaurants try to keep from sinking, remain open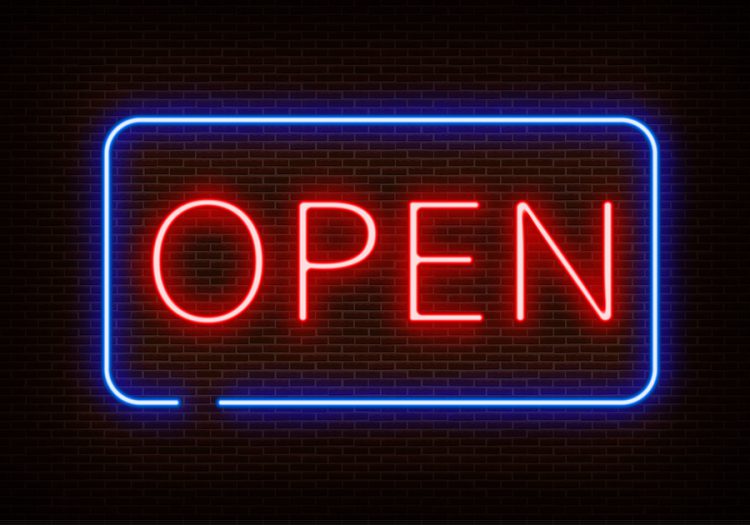 Apr. 22, 2020  PLYMOUTH VOICE.
Plymouth Michigan News
Don Howard
Staff Writer
Operating on severely limited carry-out business-depending on customer loyalty to survive, Plymouth's many restaurant and bar owners, like others in the state, has strictly followed the governor's Executive Order since March 16, trying to sustain and uphold their investment from financial ruin.
A great majority of these Plymouth area business establishments are still open, hoping for some relief soon.
It's been over five weeks since Gov. Gretchen Whitmer issued a temporary order to close all bars and restaurants in the state in order to shut down dine-in services over coronavirus concerns. Less than a week after that shocking edict, the governor extended the mandated closure through April 13. Later, she signed Executive Order 2020-42 on April 9 extending "Stay Home, Stay Safe" through the end of the month, with the warning,
"This doesn't mean everything will go back to normal on May 1."
It now appears the governor is poised to make another unpopular decision that won't help the situation.
According to a Washington Post live interview Tuesday, when asked if her stay home order will be extended, Whitmer replied,
"Some form of an order will continue on."
Some say if the order was lifted today and proprietors could reopen they would have a difficult time finding workers to return to work that are receiving the Federal Pandemic Unemployment Compensation (FPUC) checks of $600.
Under FPUC, eligible people who collect certain unemployment insurance benefits—including regular unemployment compensation—will get an extra $600 in federal benefits each week through July 31, 2020. In many cases experienced workers, like cooks, who are paid $15 and hour will have to take a pay cut if they return.
Tony Bruscato, Director of the Plymouth Downtown Development Authority (DDA) urges everyone,
"Support Downtown Plymouth businesses as much and often as you can."
Here's the latest Plymouth restaurant/food open-for-business list assembled by the DDA.
Plymouth Voice.
UPDATED AS OF 3 p.m. on 4/21/2020
Dairy King has reopened its front window to pick up a cone or dish of ice cream. They added additional sanitizing procedures and marked guidelines on the sidewalk to assist you.
Jimmy John's has reopened as of 4/20/2020. Order freaky fast delivery or call ahead for curbside pickup. 734-737-0770.
Arbor Brewing Taproom and Bigalora open 12-9 serving Bigalora menu with Arbor 6 packs, growlers, and crowliers. 1⁄2 off bottles of wine! Free local delivery and curbside pick up. Featuring new Pantry Menu – our new menu with options for your family to cook at home!
Greek Islands will be closed Monday; open Tuesday through Thursday from 11 a.m. to 6 p.m.; Friday form 11 a.m.-7 p.m.; Saturday from 9 a.m.-7 p.m., and Sunday from 9 a.m. to 6 p.m. We know a little comfort food can go a long way, you can count on Greek Islands.
Stella's Black Dog Tavern— Stella and Bob want to say THANK YOU to all the friends who have waved at her, sent messages and artwork, and baked cookies for her! We are so grateful for all the support we have had from the community and especially the love that has been shown to Stella! God bless you all and stay safe! We are still open 2- 7 every day for curbside carry-out. Just give us a call after 12 every day at 734-207-9656 to place your orders. We post our daily menu and family meal deal ($20 for a family of four) on facebook every day at noon.
Kilwins is open Monday-Saturday 12 p.m.—8 p.m. , and Sunday from noon to 6 p.m. for carryout, curbside pickup, and delivery through Grubhub. We have added a contact free carry out station as well. We now have an online menu as well, simply go to kilwins.com/Plymouth click "shop your local store" to view our menu then give us a call at 734.404.6719 to place your order.
Zack's of Plymouth is open for pickup from 9 a.m. through 8 p.m. daily. Please call ahead at 734-459-2006.
Curbside and carry-out are now available at Sean O'Callaghan's Thursdays, Fridays and Saturdays 3 p.m. – 8 p.m. Family meals are available and you can order a six pack and bottles of wine to go. Buy a $50 gift card, receive a free $10 gift card.
NICO & VALI's new business hours are: Monday – Sunday 4 p.m. to 8 p.m. We're offering our dinner and catering menus, as well as our "Gourmet-to-Go" options. Follow us on Facebook or Instagram for more info. For your safety and ours, all pickups will be curbside. Call the restaurant at (734) 207-7880 or have it delivered through DoorDash or GrubHub. Thanks for your con nued support!!
Sweet Afton Tea Room is closed until further notice.
Crawford's Kitchen in Old Village is open for dinner-to-go and drive-up service. Our new hours are: Monday-Tuesday closed, Wednesday – Friday 11am – 7 pm, Saturday 9 am – 7 pm, Sunday 9 am – 2 pm We offer our regular breakfast and lunch menu all day during the hours listed above, and our dinner menu Wednesday – Saturday 3 pm – 7 pm. Menu available on our Facebook Page. Please call to order. (734) 454-5724 h ps://www.facebook.com/pg/crawfordskitchen2006/menu/
Panera Bread will be closed un l the COVID-19 crisis is over.
Hermann's Olde Time Grille is now open for carry out from 11 a.m. to 8 p.m. daily. Although we encourage online ordering at hermannsoldetowngrille.patronpath.com you can also order by phone at (734) 451-1213. Carryout beer is also available! We are offering two for one bottles and cans along with a daily mixed six pack special, aka the "J- PACK" (Jonny's choice). Thanks so much for the love and support.
E.G. Nicks will NOT be offering any carryout or delivery services. Thank you for all of your support and we look for- ward to seeing everyone when the government shutdown is li ed.
Subway is open for takeout and delivery only between 10 a.m.-6 p.m. Monday through Saturday.
Little Bangkok will be open for carry-out menu items. The dining room will be closed.
Maya's Deli of Plymouth will be open Monday-Friday 10 a.m. – 3 p.m. and Saturday 10:30 a.m. – 3: p.m. for carry-out, catering, curbside services and limited delivery.
Pizza e Vino will have curbside pickup. Call or place the order online. Give us a call when you arrive. We'll bring your order to your car. We will be open from 4 p.m. to 8 p.m. Visit our website for details. (734) 254-0275
Pakwaan Fine Indian Cuisine is open for carryout from 11 a.m. to 3 p.m. and 5 p.m. to 9 p.m. You can order online 447pakwaan.com or call us at (734) 892-2548. We have delivery through DoorDash.
Barrio will have takeout orders available daily from 11 a.m. to 9 p.m. for curbside pickup (earlier closing mes possible). Orders can be placed by phone at (734) 738-6754. Payment over the phone is recommended and appreciated. We are providing curbside service only out front on Forest Avenue or at the rear alley entrance which is accessible from both Wing Street and Ann Arbor Trail. New drink specials are available.
Simply Fresh Mediterranean Grill remains closed at this me.
In order to best serve our customers, and keep our employees safe and healthy, we at Boule Arisan Bakery will be shortening our hours. We will be open Tuesday – Friday from 8:30 a.m. – 3:30 p.m. and Saturday 7:30 a.m. – 2:30 p.m. All pre-ordered bread must be picked up one hour prior to the posted closing me. Customers are more than welcome to come inside and order their bread, but we are also offering curbside service for those who wish to remain in their cars. Call (734) 354-6980 for information on curbside ordering.
Alpine Chocolat Haus will be open 1 p.m.-5 p.m. Monday, April 13 and 1 p.m.-5 p.m.- Tuesday, April 14. All remaining Easter items (believe us-there are a LOT!!) are 50% o . For curbside, please call ahead 734-389-7570 and we'll bring your order out to your vehicle. View our website at alpine-chocolat-haus.com to help choose your items and then give us a call. Please practice safe social distancing if you stop by our store, we are well marked to follow all COVID-19 guidelines.
We have re-opened the Pizza Spot! Our hours of opera on will be Tuesday through Sunday from noon to 8 p.m. We will be offering pick up and delivery as well as Door Dash.
To ensure the safety of our staff and patrons during this COVID-19 outbreak, Ironwood Grill and Park Place Gastro Pub is implementing new policies and procedures. We will be open from 3:30 p.m.- 8 p.m. Sunday through Thursday, and 4 p.m.- 9 p.m. on Friday and Saturday. We are no longer offering delivery service and will only do CURBSIDE carryout. You stay in your car and we will bring your order to you! We will only accept credit card payment over the phone and we will drop your receipt in with your order. No cash at this me please. Thank you so much for your understanding. We are trying our best to keep both all of you and us safe. We would also like to thank you for your continued support! Stay safe and healthy.
Max and Bella's Smokehouse will be open regular hours during all of this for regular orders and bulk orders.
Compari's on the Park will remain open for all of your carry out and catering needs while the dine-in restaurant ban is in effect. We are offering FREE delivery*, carryout, or curbside pickup from 12 noon daily. We've specially curated several carryout and catering packages with you in mind, along with limited menu options. We will include a free re-usable bag for all orders over $50 while supplies last. *Free delivery applies to orders over $25. If less than $25 there will be a $3 delivery fee added on. Limited delivery area – please inquire.
Omelette and Waffle Cafe now offer an essentials box for $30 that includes : 4 apples, 4 oranges, 1 broccoli, 2 onions, 2 carrots, 1 cabbage, 1 celery, 2 cucumber, 1 iceberg, 1 romaine, 5 potato, 1 grapes. These are xed and can't be substituted out. If you would like to see other things in the box please email ma @omelet ewa fflecafe.com your suggestions. We have access to a great produce company that is working with us to build these. Their are larger sizes that are available. Also you can add some other essentials based on in house stock: Visit our Facebook page for details httpps://www.facebook.com/Omeletttte-Waffle-Cafe-130585747003136/ Closed Monday and Tuesday, Wednesday – Sunday: 8 a.m. – 1 p.m. We have online ordering now available for contactless pick up. Simply order online, pay online and pick up without having to have contact. https://www.toast ab.com/omlette-waffle-cafe-plymouth
###