Residents and fans want to support The Penn Theatre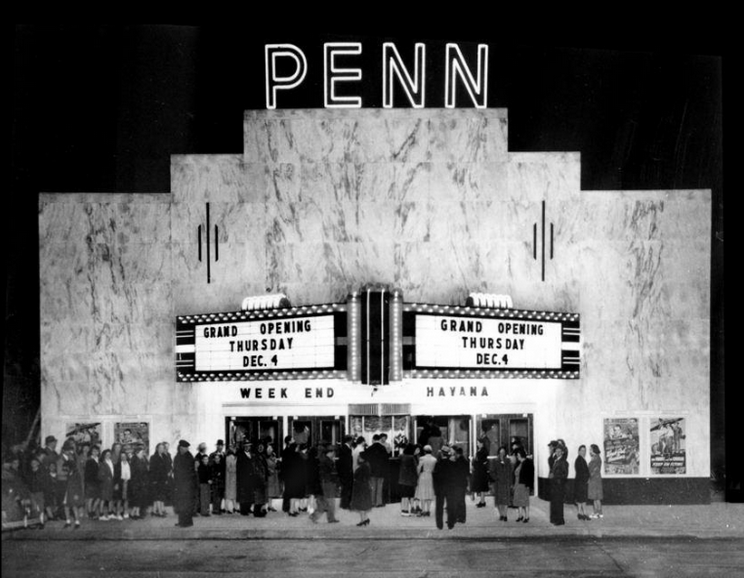 Apr. 24, 2020  PLYMOUTH VOICE.
Plymouth Michigan News
Don Howard
Staff Writer
With an understanding that during this difficult time many residents and businesses were likely to suffer financially because of the coronavirus shutdown, Friends of the Penn Theatre suspended active fundraising after they closed their doors last month.
Now they are pleasantly surprised learning many worried and adoring fans are asking how they can support the historic theater while the doors are closed.  Yesterday, management provided information for contributions.
It's no surprise why people of Plymouth love the big-screen Penn Theatre, a relic of a bygone era.
If there's one landmark that truly defines the character of the little town it's their beautiful Penn Theatre. Located in the heart of the downtown business district facing popular Kellogg Park, The Penn has been skillfully preserved and managed by people who care about Plymouth's rich history and value it's timeless art deco architecture, dating back 1941.
In 2005 a group of Plymouth businessmen saved the gem from the wrecking ball by purchasing the shuttered building and entertained offers from developers. Concerned citizens and residents organized the Friends of the Penn, but didn't have the funds to purchase the historical theater.
That year, Don Soenen, a long-time Plymouth resident and businessman, current President of Plymouth Arts and Recreation Complex (PARC), organized a group of 10 local active and retired business-people, each providing at least $100,000, and formed a limited partnership, Penn Theatre Realty L.L.C. The group purchased the building for $1.2 million in March 2006 from the owner and began leasing it to the non-profit organization Friends of the Penn, for $1 a year for a term of 20 years.
Here's the links for those who want to support The Penn.
Plymouth Voice.