Gov's latest order may be the final blow for local business owners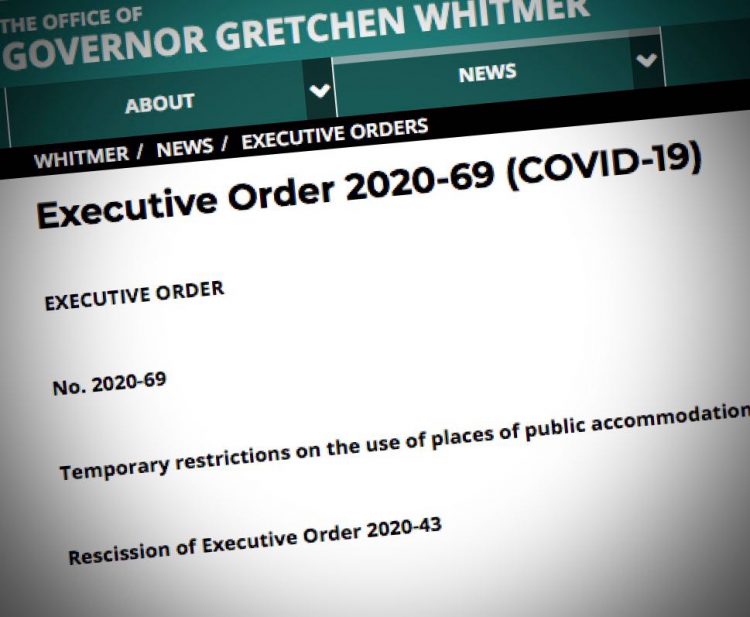 May. 3, 2020  PLYMOUTH VOICE.
Plymouth Michigan News
Don Howard
Staff Writer
Struggling Plymouth business owners are worried Gov. Gretchen Whitmer's unbridled executive power and refusal to talk or negotiate with the GOP-led legislature may wield the final blow to their already fragile enterprise, suffering since mid-March with the coronavirus lockdown. Facing high rent and other demanding obligations, some say they're ready to give-up.
Thursday, the Governor signed new declarations extending Michigan's state of emergency until May 28, and continued the closure of bars, and restaurant dining rooms of which the city has more than their fair share, courting 28 active alcohol license holders that serve liquor by the glass. The state of emergency order should not be confused with the Governor's stay-at-home order, which expires May 14.
Joined by lawmakers, customers and employees the dismayed entrepreneurs, citing the state's mass unemployment numbers, contend the Governor's latest emergency measure forces the state to remain under unfair emergency powers, without oversight.
Virtually all state governors have issued a state of emergency limiting commerce or freedom of movement. Critics say Whitmer's questionable arbitrary rules have gone too-far especially when she initially banned the sale of "nonessential" items, such a paint, furniture and carpeting that applied even in stores that were allowed to open.
Whitmer's decisions are being challenged in court by business owners adjoined in lawsuits. The plaintiffs argue the Governor's Order violates the Commerce Clause and Due Process Clause of the U.S. Constitution.  A worried Plymouth Township nursery owner appeared on national TV last week to discuss a class action suit filed by theMichigan Nursery and Landscape Association. The suit asserted the litigants are harmed by "the most extreme and unnecessarily broad "stay at home" order in the country."
Also, on Thursday, members of  the Republican controlled Legislature refused to extend the state's coronavirus emergency declaration and passed resolutions to authorize the speaker of the House and a Senate majority leader to sue the governor.
Republican lawmaker Senate Majority Leader Mike Shirkey, Clarklake, said in a floor speech – after a nine-hour session:
"We can no longer allow one person to make decisions for 10 million people. Citizens count on a government structure of checks and balances.  The Legislature is the voice of the people and we must have a seat at the table to ensure the concerns of our constituents are considered as part of every decision-making process."
The Governor accused Republicans of "putting their heads in the sand" and "putting more lives and livelihoods at risk."
Whitmer responded to her critics, saying they "are acting as though we're in the midst of a political problem. … This is a public health crisis."
Speaking during a Friday press conference- in reference to public protests in Lansing, Whitmer said, "Swastikas and Confederate flags, nooses and automatic rifles do not represent who we are as Michiganders. This state has a rich history of coming together in times of crisis. Our brave soldiers fought to keep the Union intact during the Civil War. We came together as the Arsenal of Democracy to defeat the Nazis because we were united against a common enemy. Now we must channel that same energy against our common enemy, which is COVID-19."
Michigan is one of 19 states where an emergency declaration that closes private business, restricts commerce and limits the free movement of residents has no limits at all.
"Michigan now has earned the distinction of having a Governor, drunk on the addiction of unfettered power, declaring that she, and she alone, can and will continue to act unilaterally to lock down our society, our culture, and our economy," retorted Shirkey in a Facebook post.
Plymouth Voice.
Updated: 5-5-20