Dirty Politics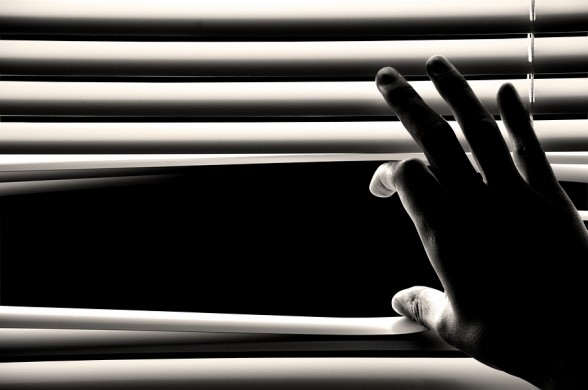 Nov. 5, 2018  PLYMOUTH VOICE.
Plymouth Michigan News
OPINION
As the mid-term election approaches tomorrow, a small, well-funded and vocal group of disgruntled and angry opponents has mounted a hate campaign aimed at their nemesis, Township Supervisor Kurt Heise, and everything he has worked for and supported since he prevailed in a write-in election in 2016.
Funded by Republican Party leaders with a big agenda for the upcoming 2020 general election, with promises of future reward and riches, the misguided group is using the same playbook used in 2015 to ensure the appointment of former Wayne County Commissioner Shannon Price to Plymouth Township Supervisor; dirty politics.  The truth has been the most serious casualty in this campaign of hidden agendas and political ambition.
At the end of the brief period Price served, less than one year as the township leader, the board, the fire department and the police department were in shambles. His protégé and one-time party official is set to be sentenced next year by a Federal Court for grand larceny and faces up to 10 years in prison.  His antics and those of defeated Township Clerk Nancy Conzelman and Treasurer Ron Edwards proved an embarrassment to the township and the gutting of the fire department for political revenge a serious threat to lives in the township. Their attempts to mismanage federal police funds brought the FBI to the community.
A Pied Piper of sorts, Price is a professional politician, who aborted his Wayne County job at the beginning of his second term, quickly sold his home in Canton to establish Plymouth Township residency. He is strongly dedicated to party politics and has, in fact, been dependent on political favors and machinations for most of his "career" as a professional political disciple. His minions are all political hacks of one type or another, hoping to emulate his ability to make a living at the expense of taxpayers. Precinct delegates, party hopefuls, a planning commissioner, and another prominent spokesman spouting false and hate-filled rhetoric designed to stop the much-needed and necessary public safety millage in Plymouth Township, has a long history of irrational, violent and even and criminal behavior. This party sycophant hopes to attain some credibility from his live-in girlfriend who trades on the reputation of her deceased mother in her attempts to change history and distort the facts. Her own lack of credibility or any personal accomplishments is overtly and despicably veiled beneath the respect and admiration of the public for her deceased mother.
Each of these political creatures have one common goal: revenge. They want to defeat Heise in the next election, so these has-beens and wanna-bes can take back or finally attain their dreams of $100,000-a-year salaries paid by the very taxpayers they are attempting to dupe.  These people are motivated only by self-interest and a desire to thwart the grassroots efforts which booted them from office when their irrational, self-serving and political corruption was discovered by the voters. These people have no regard for their neighbors, for this community or for anything other than their own personal political ambitions. They send out literature and scream about tax-hikes and claim they are trying to save voters' money….that "savings" is intended to line their own pockets as several of them demonstrated when they were in office.
There is a wide chasm between reality and the myths spread by these political hacks who are part of this effort to defeat both the Public Safety Millage and the PARC millage. They want only to prove their own influence as a step toward election to Township Hall where they can peddle their influence and sell their ability to approve the projects of their financial backers at the expense of the township residents.
Voters in Plymouth and Plymouth Township cannot afford to "save" money by defeating these millage questions.  The cost is far too high.
READ MORE:
Squabbling trustees OK $11 million waste contract
Former township political appointee faces 10-years in prison
Defeated officials OK suit against city
Exit could be 'cash cow' for officials
State oversight of Plymouth Township election sought
Former official's antics plague new board
Township officials blast false robocall claims
Supervisor disputes county attorney's comments
Payouts to past officials questioned
New board says $1.1 million missing
Officials vow to correct financial shambles
Officials spent 20 hours emptying offices
Director's absence, employee's overtime questioned
Plymouth Voice.