Former township political appointee faces 10-years in prison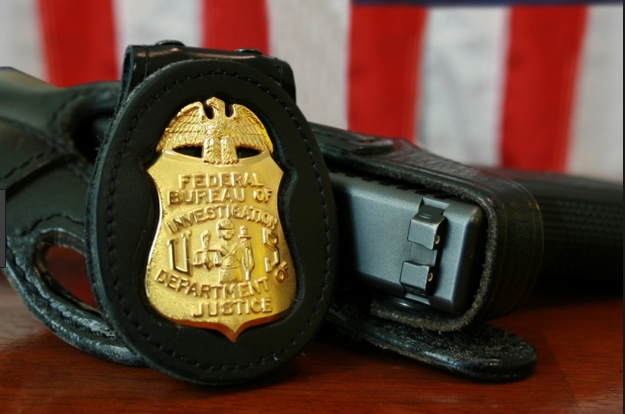 Mar. 15, 2018  PLYMOUTH VOICE.
Plymouth Michigan News
Don Howard
Staff Writer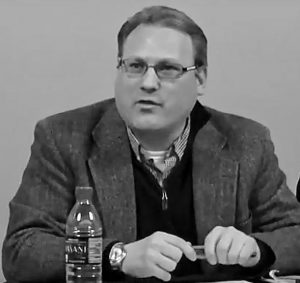 The former Director of Parks and Grants for Plymouth Township, Michael Mitchell, 49, is now facing 10 years in prison and a $250,000 fine following federal charges resulting from a joint investigation by the FBI and the township police department.
Mitchell has been charged with one count of theft from a local government receiving federal assistance, according to United States Attorney Matthew Schneider. The charges were revealed last Wednesday by Schneider, Acting Special Agent in Charge of the Detroit Field Office of the Federal Bureau of Investigation Jeffrey E. Peterson, and Thomas Tiderington, Plymouth Township chief of police.
According to the FBI and federal prosecutors, while serving as the director of parks and grants for Plymouth Township, Mitchell stole property belonging to the township, including a commercial lawnmower, a John Deer Gator utility vehicle, and other equipment, with a total value of about $10,000. The thefts allegedly took place in August of 2016.
Federal agents working with Plymouth Township Police and other investigators at the state level reported documents and other material obtained after a raid on Mitchell's Livonia residence last year tied Mitchell into the far-reaching public corruption investigation centered in Macomb County. Charging documents known as "information" typically means the defendant is cooperating with the federal authorities and has negotiated a plea deal.
Mitchell, is the first Wayne County resident known to be indicted in that investigation, but may not be the last, according to informed sources.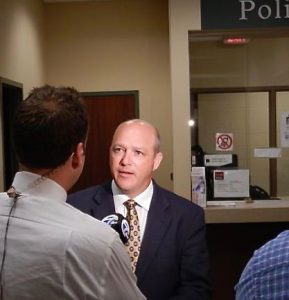 Mitchell, a political appointee hired in 2016, was purported to have a Ph.D. in Molecular Cytogenetics. He was appointed to the new position by former township Supervisor Shannon Price who created the new position exclusively for Mitchell. Mitchell had previously served as an aide to Price during his term as a Wayne County Commissioner. Mitchell was paid $63,277 annually.
District court officials signed off on a search warrant for Mitchell who abandoned his job in August 2016.  Informed sources said agents had probable cause before searching Mitchell's home and were armed with affidavits to back their request. People close to the matter said property belonging to the township was also seized at the time of the raid.
United States Attorney Schneider stated, "When public officials use their jobs to steal from taxpayers, their theft isn't just measured in dollars – it is measured by the damage caused by robbing the public of honest government.  We will stand up and fight this corruption at all levels."
The relationship between Mitchell, and Price and his immediate employment after Price took office in 2016 was publicly criticized by township residents and employees as a patronage job that was created specifically as a political favor for Mitchell, who formerly led the 11th District Republican Party.
Mitchell was terminated after an absence of several months from his job. Following a contentious primary election in August when Price was defeated by current Supervisor Kurt Heise, Mitchell did not return to his job. His eventual termination followed rumors that he had traveled to Mexico where his wife was reportedly employed by an auto manufacturing company.
"Today's charges of Mr. Mitchell should reassure the citizens of Michigan that the FBI and members of our Detroit Area Public Corruption task force are committed to holding public officials at all levels of government accountable for their actions if they decide to break the law," said Jeffrey E. Peterson, acting special agent in charge, Detroit division of the FBI.
This case is part of the wide-ranging federal corruption investigation centered in Macomb County, involving bribery and public corruption in the awarding of trash hauling and other municipal contracts.
According to Heise, this may not be the only federal indictment that reaches into local communities.
"We all know the Price administration terminated early the contract of our former waste hauler and gave a 7-year deal to Rizzo Waste in 2015.  There is also well-documented collusion and interference by Rizzo Waste in the 2016 Plymouth Township elections, where Rizzo attorneys using dark money PACs harassed candidates and sued to remove two candidates from the ballot, costing Plymouth Township taxpayers tens of thousands of dollars in legal fees," Heise said in a prepared statement.
"I would encourage anyone with information about potential public corruption in Michigan to contact the Detroit FBI Public Corruption tip line at (313) 965-2222 or our main number (313) 965-2323," Peterson said at the announcement of the formal charges.
MORE
Indictments 'imminent' in FBI probe
Police acknowledge criminal investigation of former employees
Plymouth Voice.
Photos: © Don Howard / Associated Newspapers