2 stores sell alcohol to teen decoy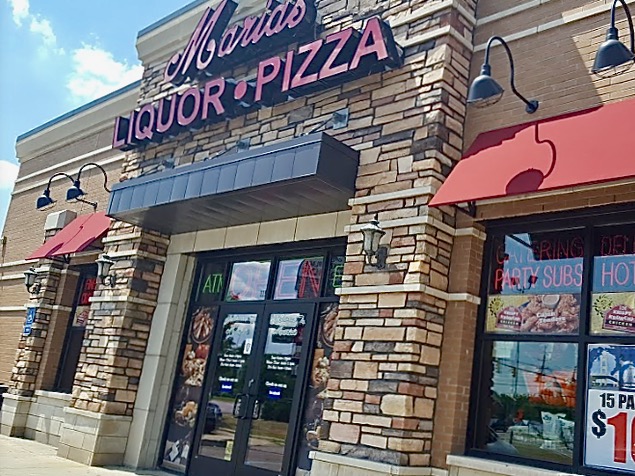 One of the stores that sold alcohol to the Canton Township Police Department minor decoy was Maria's Bakery at 115 N. Haggerty Road
Mar. 19, 2017  PLYMOUTH EAGLE.
Plymouth Michigan News
Members of the Special Enforcement Unit of the Canton Township Police Department conducted alcohol sales checks during the month of February. The special unit utilized a volunteer decoy minor to attempt the purchase alcohol at eight businesses in Canton. Two businesses sold to the minor decoy, while five refused the sale.
The two businesses who sold alcohol were the 7-11 located at 44285 Ford Road and Maria's Bakery 115 N. Haggerty Road.
Refusing to sell to the minor decoy were: Super Fine Wine & Liquor 1634 N. Haggerty; CVS 7269 N. Canton Center Road; 7- 11 43340 Warren Road; Rite Aid 180 S. Lilley Road and Rite Aid 4151 N. Canton Center Road.
The Special Enforcement Unit of the Canton Police Department has performed alcohol and tobacco compliance checks at local businesses in the past, and will continue to use the decoy program as a means of keeping minors safe in the community, a spokesman noted. The unit utilizes a "zero tolerance" enforcement strategy when dealing with violations of alcohol and tobacco sales, he said.
Local ordinances provide for a civil infraction ticket being issued to the server or salesperson who sells alcohol to under age persons as the result of an undercover operation. The fine is not more than $100 as prescribed by the ordinance.
The establishment where the sale to an underage buyer takes place is cited for a Liquor Control Commission (LCC) violation, resulting in an administrative hearing with the LCC. Sales of tobacco products to persons under age 18 result in a misdemeanor ticket being issued to the sales person with a fine of up to $50.
Plymouth Voice.