Car theft suspects caught on camera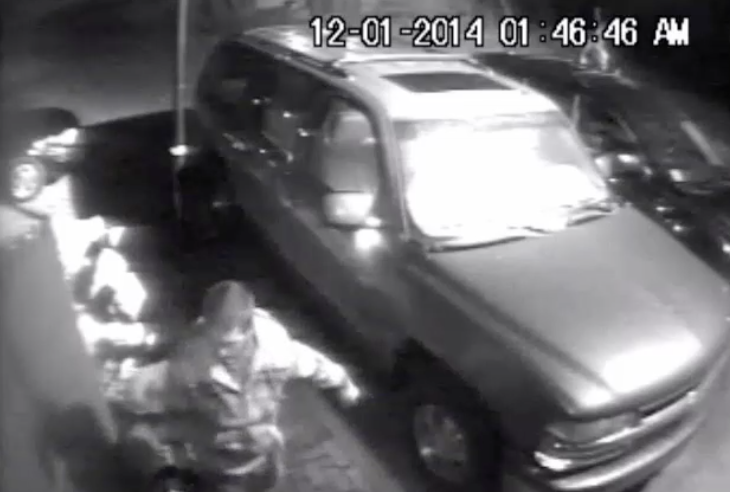 Dec. 23, 2014  PLYMOUTH VOICE.
Plymouth Michigan News
WATCH VIDEO
A series of car thefts have confounded Plymouth Township police for over a year as they continue to receive reports of break-ins, attempted break-ins and the theft of wheels and tires from locked and unlocked vehicles parked in homeowner driveways.
Numerous vehicle thefts reported in fall of 2013 in Plymouth Township and Lake Pointe subdivision appeared to slow after Plymouth Township Police detectives arrested a suspect who was thought to be part of a larger criminal auto-theft group operating in Wayne County. At that time, two suspects were interrupted in the process of stealing tires and wheels from parked vehicles in the Bradbury senior complex. Both suspects fled the scene and one suspect was located nearby hiding inside a parked vehicle.
More incidents were reported last June and July in Lake Pointe when a few residents awoke to find their vehicles resting on patio blocks.
Township police say they have received recent reports of continued incidents in the Lake Pointe and Bradbury subdivisions and last week a late morning home invasion occurring in Lake Pointe has them on high alert.
No Borders.
On December 1st, a 59-year-old Waterford resident reported two men breaking into his unlocked car parked in his driveway, catching the suspects on his security camera.
One suspect is described as a white male in his early 20s, with dark hair. He was last seen wearing a striped hooded jacket and dark pants.
The other man is described as a white or Hispanic man in his early 20s. He was last seen wearing a dark hooded jacket and dark pants.
Anyone with information regarding the identity of Waterford suspects is asked to contact Waterford Police Detective Larry Novak at 248-618-7515 or the tip line at 248-674-COPS.
Inquiries and information regarding Plymouth Township incidents should be directed to the Plymouth Township Police Department at 734-453-3232.
Plymouth Voice
Surveillance video: WXYZ-Detroit