Township audit finally filed 5 months late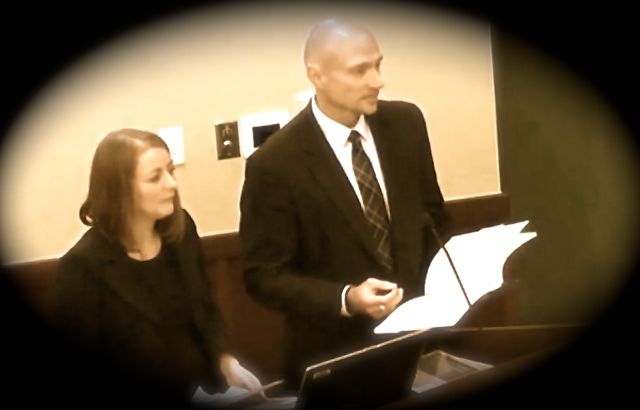 Plante Moran auditors Mark Olejnik and Melanie Crowther reporting on the financial condition of Plymouth Township at the Dec. 9, 2014 board meeting
Dec. 24, 2014  PLYMOUTH EAGLE.
Plymouth Michigan News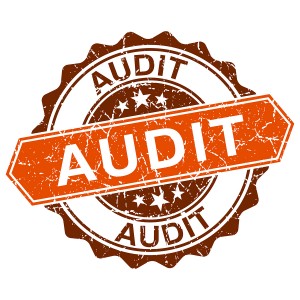 The audit of Plymouth Township finances, due in the state treasurer's office no later than June 30, was finally filed last week.
Plante Moran auditors Mark Olejnik and Melanie Crowther reported on the financial condition of the township at the regular meeting of the trustees last week. Despite the five-month delay, the auditors said that the report included an "unqualified opinion" from the financial professionals, meaning that they determined the records accurately reflected the financial activity and condition of the township.
Township officials said that the five-month delay in the required financial audit was caused by a lack of documentation from the City of Plymouth regarding amounts owed to the township for legacy costs in the Plymouth Community Fire Department. The two communities ended a joint operating agreement at the beginning of 2012 and township officials claim that the city owes about $1.3 million in health care costs for retirees. City officials have questioned the accuracy of the amount claimed by the township.
Auditors said that the township ended 2013 with a fund balance of $3,661 million and had expenditures of $850,000 less than revenue collected. Reported revenues were $12,126 million while expenditures were $11,716, according to the auditors.
Olejnik told the trustees that a healthy fund balance was necessary to provide for cash-low needs and the economic uncertainty. He urged fiscal restraint going forward.
Township Supervisor Richard Reaume said that the township revenue has decreased by about $6 million in revenue sharing from the state during the past seven years.
The auditors noted that 55 percent of the township revenue came from property taxes while administrative charges, cable revenue and other fees accounted for about 21 percent, or a little more than $2.5 million.
Public safety expenses accounted for 63 percent of expenditures in the township, totaling about $7.09 million for police, fire and emergency dispatch services. General government expenses were reported at $2.86 million, about 24 percent.
The township currently has an unfunded liability of more than $20 million for retiree health care.
Plymouth Voice.