Township Supervisor to fight landfill discharge plan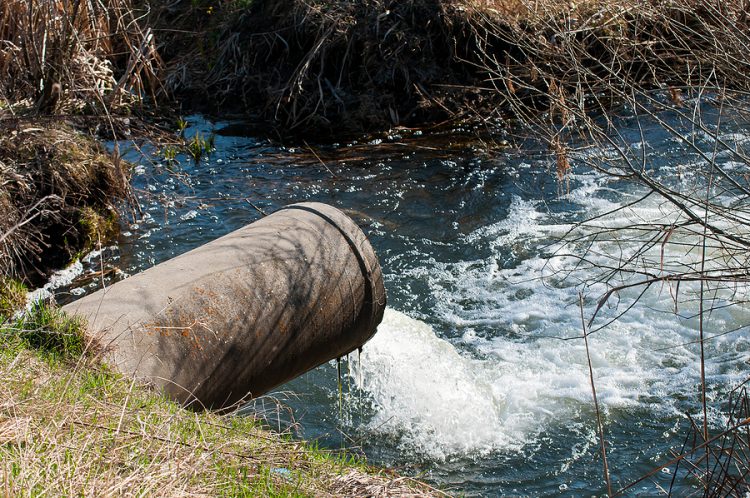 Jul. 3, 2020  PLYMOUTH VOICE.
Plymouth Michigan News
Don Howard
Staff Writer
Northville Township Supervisor Robert Nix is adamantly opposed to plans by the Arbor Hills Landfill to dump leachate and contaminated storm water run-off from their compost facility into Johnson Creek. Johnson Creek, part of the Rouge River sub-watershed is the only designated trout stream in all of Wayne County.
Nix, after recently learning that Advanced Disposal Services (ADS) submitted two requests for permits to the National Pollutant Discharge Elimination System, has pledged to fight the ADS plans.
"The residents of Northville Township and the leadership of the Township oppose the approval of these applications because any discharge by ADS will cause irreparable harm to Johnson Creek. Johnson Creek is the only cold-water trout stream in Wayne County and is an irreplaceable resource for our community."
On June 25 Nix sent a demand letter of opposition to the groundwater program enforcement field staff at the Michigan Department of Environment, Great Lakes and Energy (MDE) requesting both ADS applications be promptly denied and notification if either of the permit requests move forward.
Watershed monitoring experts say trout need clean, cold water and enough water in the stream to hold trout through all life stages, from spawning to adulthood. It also means keeping the water at temperatures that can support trout.
At the same time ADS is planning on dumping runoff from offal, restoration construction work is set to begin in the City of Northville. The work is funded by an $855,915 state grant received by the Alliance of Rouge Communities from the Environmental Protection Agency to redevelop and repair the environmentally sensitive the banks of the same Johnson Creek at Fish Hatchery Park.
The Arbor Hills landfill is located in the neighboring unincorporated village of Salem Township, a community of approximately 9,000 residents. The landfill is one of the largest in the state. A large portion of ADS revenue comes from Canadian trash disposal. Income generated from the landfill allows the township to levy no taxes for residents. The income also pays for government services, including administration, office staff and public safety. Gary Whittaker is the Salem Township Supervisor.
Read More:
Landfill is ticketed again following odor complaints
Grant will fund restorations at Fish Hatchery Park
Council OKs repairs to Fish Hatchery Park
Plymouth Voice.