Public safety director offers strategic plan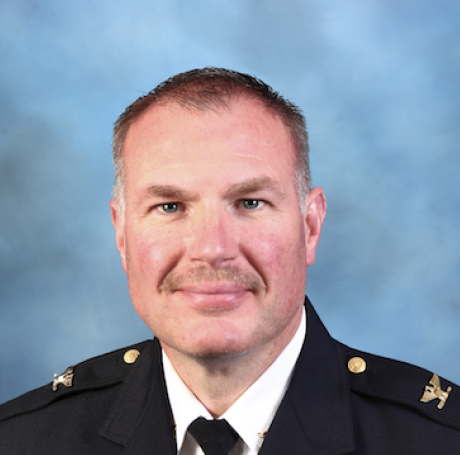 Dec. 13, 2018  PLYMOUTH EAGLE.
Plymouth Michigan News
Don Howard
Staff Writer
Last month, Northville Township Public Safety Director Todd Mutchler presented an ambitious five-year strategic plan to the members of the township board of trustees for both the police and fire departments under his command.
Mutchler created a blueprint to set priorities and identify available resources with five main goals for police and fire staff, in three basic categories.
High on Mutchler's list is professional development and additional training to address a plan for emerging threats in what he calls an "unsafe world" and "work toward a safer community."
Northville Township, considered a "bedroom community," has had a few unusual high crime incidents in the past six months, including bank robberies and home invasions, along with a domestic situation that turned violent.
"We see and hear a lot more of crime incidents these days because of social media," Mutchler explained.
"Our motto is 'Working for a safer community…The key elements are service, trust and respect."
To date, the department has received 21,542 combined police and fire calls for service for the approximate 31,000 township residents, according to department records.
While Mutchler is looking first at staffing levels, he says has plan to partner with the FBI Identity Theft and Fraud Task Force, and add more officers using existing staff personnel.
"It's not just about staffing," he stressed.
Part of the plan is to update radio dispatch communication equipment, improve the police department facilities, including the holding facility and purchase body-worn cameras. On a larger scale, Mutchler is looking at the possibility of creating a motor carrier traffic unit and training and certifying motorcycle officers.
Mutchler said he would like to work with the trustees to secure property for a second fire station and secure funding to hire six additional firefighters to adequately staff a two-fire-station operation. Part of his plan to work toward accreditation by the Commission On Fire Accreditation International to ensure the department is following national best practices.
Mutchler thoroughly examined training and development needs for both police and fire personnel with an eye toward providing and enhancing response capabilities and providing professional leadership development. He pointed out to the board the need for advanced technology and additional resources to create a more efficient staff environment. He said he's also exploring further cooperative purchasing opportunities with other area agencies.
Each month Mutchler calls together his staff command personnel for a "Compstat" meeting that entails a breakdown, review and discussion of all the incidents that occurred during the month for both police and fire departments. The concept is patterned after a program initiated by the New York City Police Department in the 1990s. Compstat is an acronym for Computer Comparison Statistics. Compstat emphasizes information-sharing, responsibility, accountability and improving effectiveness. The programs four generally recognized core components are: timely and accurate information or intelligence; rapid deployment of resources; effective tactics and relentless follow-up.
Mutchler was hired three years ago into the Northville Township position after retiring from a 28-year career with the Canton Police Department. He has held various positions such as supervisor of the detective bureau, patrol lieutenant, and special services lieutenant prior to his appointment as public safety director in 2012. A native of Grand Haven, Mutchler graduated from Eastern Michigan University Police Academy and worked in the Public Safety Division of the University.
Plymouth Voice.