Northville community mourns death of Chip Snider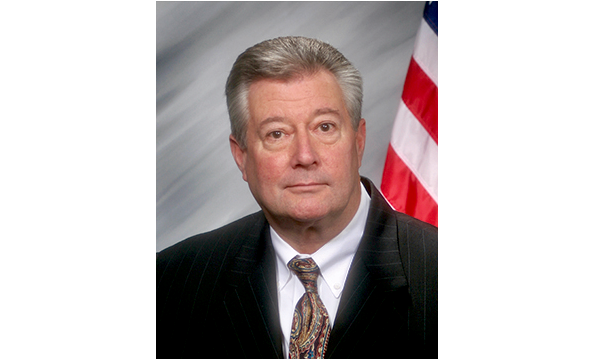 Jan. 28, 2021  PLYMOUTH EAGLE.
Plymouth Michigan News
Marvin "Chip" Snider, Ph.D, a beloved leader and mentor who forever changed the Northville community, died Jan. 27 following complications from a fall.
Mr. Snider, 70, is being mourned throughout the area as one of the most influential leaders in the township. The former longtime Northville Township Manager had retired in October, 2019 after serving the community for more than 29 years, 19 of those as the chief administrative officer of the township.
–Our hearts are heavy today. Former longtime Northville Township Manager Marvin "Chip" Snider, Ph.D., died this afternoon after complications from a fall. He was 70.
"He was a great colleague, a great leader and a great friend," said Northville Township Supervisor Mark J. Abbo.
Mr. Snider led the township through a decade of unprecedented growth, officials said. During his tenure, the township population increased from from 17,000 in 1990 to 28,500 in 2010, a situation which called for careful management and planning, which Mr. Snider successfully achieved as he prepared the community for continued growth. Currently, the township population is 32,000, they added.
Mr. Snider, a former U.S. Marine, redefined the concept of Servant Leadership by encouraging open dialogue and participation among residents, business leaders, community groups and organizations, providing a strong foundation for township management.
Mr. Snider's career included 41 years of municipal public safety service, 18 of those years as chief of police and public safety director. He began his career as a police officer in Milan and Farmington Hills and joined Northville Township as police chief in 1990. He served in law enforcement in two cities, one village and two townships in Southeastern Michigan.
In August 1993, after three years with the township, he restructured the police and fire departments to a nominally-consolidated Public Safety Department. This effort centralized budget development, increased coordination of public safety planning, and optimized knowledge and skills of public safety personnel, according to a prepared statement from the township.
Township officials said that Mr. Snider's legacy includes his innate ability to teach.  He was a mentor to many, and his influence has made an indelible impact on generations of professionals at Northville Township, they said in a prepared statement.
Mr. Snider handpicked his successor, Todd L. Mutchler, who holds the dual role of township manager and director of public safety.
"Chip modeled Servant Leadership; when you brought an issue to him, he listened, he encouraged, and he supported you," Mutchler said. "He genuinely cared for and respected his team. He embraced his role as my mentor and friend which I will always cherish."
Mr. Snider earned a doctoral degree in clinical psychology and a master's degree in public administration. He was also a graduate of the FBI National Academy.
"A valued member of the Northville Township family was lost today," said Abbo. "Chip's contributions will live on and he will truly be missed."
Mr. Snider is survived by his wife, Diana, of Canton Township, and their two adult children.
Memorial service information was not available at press time.
Plymouth Voice.