Plymouth birthday celebration is planned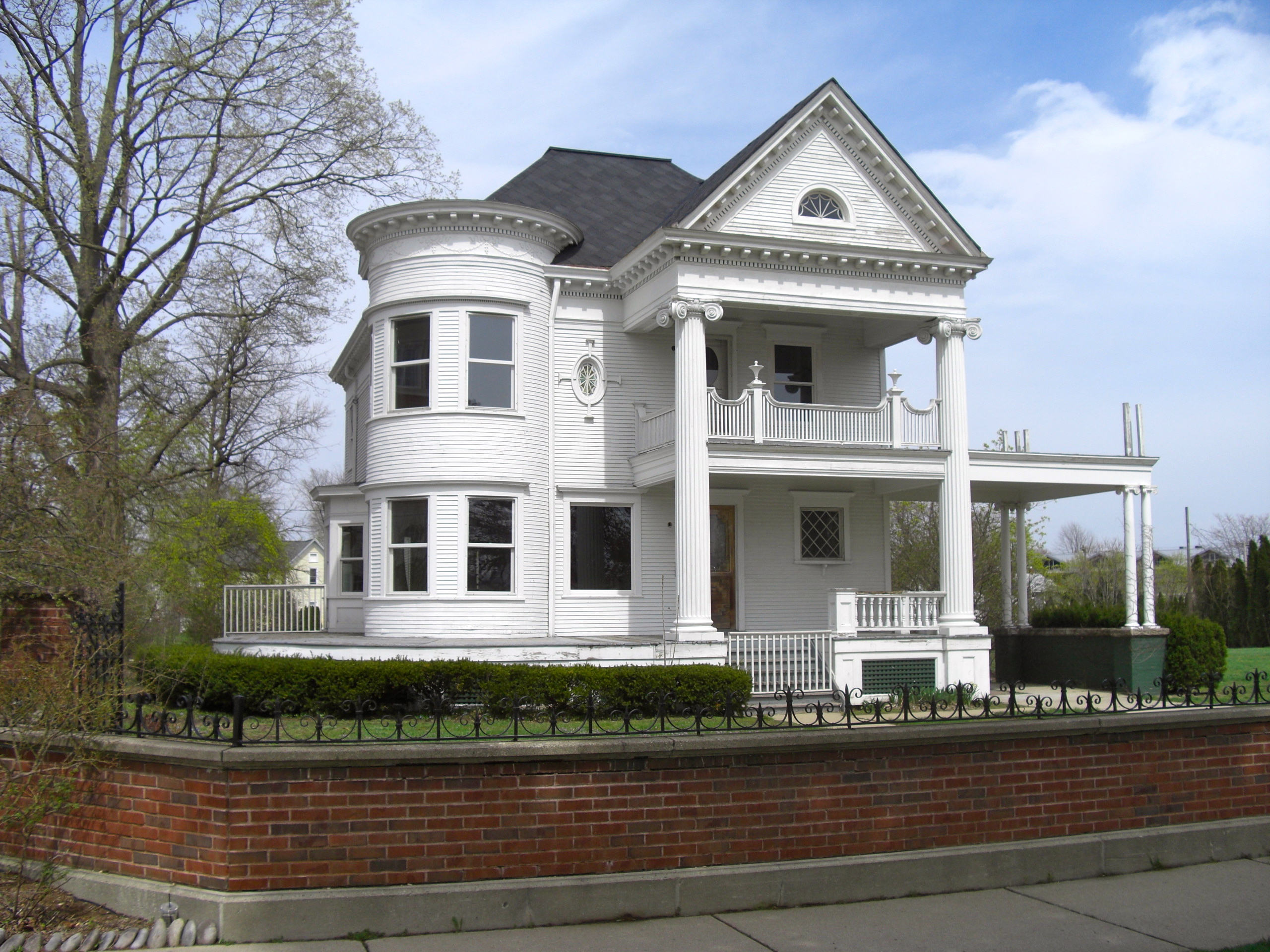 Historic Plymouth landmark the Markham-Wilcox house at 676 Penniman Avenue was built in 1903 by BB gun entrepreneur William "Phillip" Markham.
Jul. 10, 2017  PLYMOUTH EAGLE.
Plymouth Michigan News
Celebrations of the 150th anniversary of the City of Plymouth this year have already included various festivities throughout the community but the biggest city birthday party will take place July 26 at the Plymouth Historical Museum.
Tickets to the event, planned for 6-8 p.m. are priced at $25 per person and include food, wine, a city exhibit and a raffle for a diamond necklace valued at $10,000.
Elizabeth Kerstens, executive director of the Plymouth Historical Museum, said Teri Allen, owner of Dearborn Jewelers, proposed the necklace raffle idea back in February.
"I was astounded that they would create something this special," Kerstens said. "The value is priceless. The workmanship is beautiful."
The party, where the necklace will be raffled, will include visits from reenactors posing as past residents of Plymouth, like the first woman mayor, Ruth Whipple, and George Starkweather of Old Village.
Kerstens said she is often surprised to hear people say that they have lived in Plymouth for years and have never visited the museum. "This is the perfect opportunity for them," Kerstens said. "This may be our most important exhibit to date, highlighting the people and stories of Plymouth.
"It will be a fabulous party as well as a major fundraiser for the museum," she said. "We're hoping to raise $25,000 through the sale of raffle tickets for the diamond necklace. Most importantly, we're celebrating 150 years of being a vibrant hometown community where people love to live."
Allen said that she sees this as an opportunity to celebrate.
"We've been in Plymouth 15 years now," she said. "I feel that this community, when we came, embraced us."
Allen said she and her husband, Matt, took a "leap of faith" moving their family- owned jewelry store from Dearborn after 52 years in business. "My dad's perspective from day one in 1950 was: give back to the community. "
Part of what moved her to donate this necklace to the Plymouth Historical Museum was knowing that the museum operates on donations. "What also motivated us was the birthday-150 years," she said, "That's a milestone to celebrate. I thought, what if we designed something?"
The design of the necklace is based on a great deal of research of 150-year-old jewelry and the sesquicentennial logo designed by Brett Wilson of Creativibe—a graphic design firm in downtown Plymouth—to commemorate the anniversary.
Designing the necklace took a lot of iterations—20 drafts—with a full month of staff input while the design continually evolved, Allen said. The word Plymouth had to be worked in, along with 150 diamonds. "It's symbolic," she said, "that's a lot of diamonds."
The challenge, Allen said, was incorporating it in a way that wasn't "in your face." She said she is very pleased with the way the necklace looks.
"There's an antiquely, vintage element-it goes back to the designs of the time," she said. "Obviously, this will be an heirloom, no question."
"It will be a fabulous party as well as a major fundraiser for the museum," she said. Tickets for the party are available at the museum, at Dearborn Jewelers and online at www.plymouthhistory.org.
Plymouth Voice.
Photo: © Don Howard, Associated Newspapers