"It's a Wonderful Life" this week at The Penn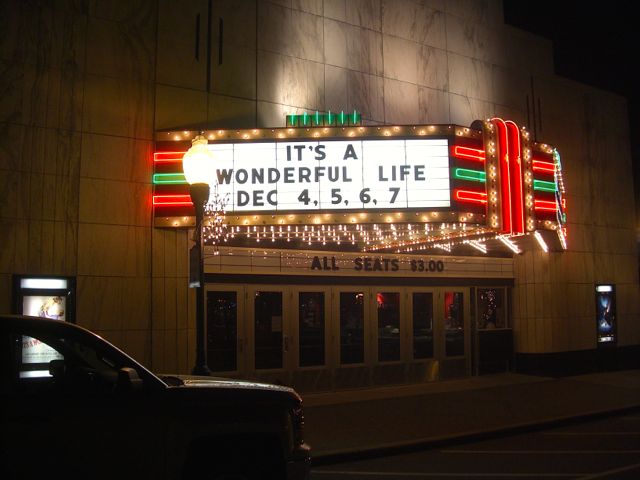 Dec. 2, 2015  PLYMOUTH VOICE.
Plymouth Michigan News
The Christmas classic, It's a Wonderful Life plays this weekend in downtown Plymouth in the beautifully restored Penn Theater. First opened in 1941 the beautifully restored large-single-screen Penn Theater has been preserved for generations to come.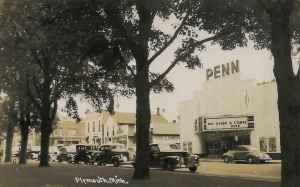 In 2005 a group of Plymouth businessmen purchased shuttered theater for $1 million and entertained offers from developers. Concerned citizens and residents organized the Friends of the Penn in 2005 but didn't have the funds to purchase the historical theater.
Then Don Soenen a long-time Plymouth resident and businessman organized a group of 10 local active and retired businesspeople, each providing at least $100,000, and formed a limited partnership, Penn Theatre Realty L.L.C. The group purchased the building for $1.2 million in March 2006 and began leasing it to the Friends of the Penn for $1 a year for a term of 20 years.
The classic film stars James Stewart as George Bailey, a man who has given up his dreams in order to help others and whose imminent suicide on Christmas Eve brings about the intervention of his guardian angel, Clarence Odbody (Henry Travers). Clarence shows George all the lives he has touched and how different life in his community of Bedford Falls would be had he never been born.
The Penn Theater is located at Kellogg Park, on Penniman Ave. in downtown Plymouth.
Thursday, December 3 at 7:00 p.m.
Friday, December 4 at 7:00 and 9:25 p.m.
Saturday, December 5 at 4:00 and 7:00 p.m.
Sunday, December 6 at 4:00 and 7:00 p.m.
Excerp: Crains Detroit