Fitting Tribute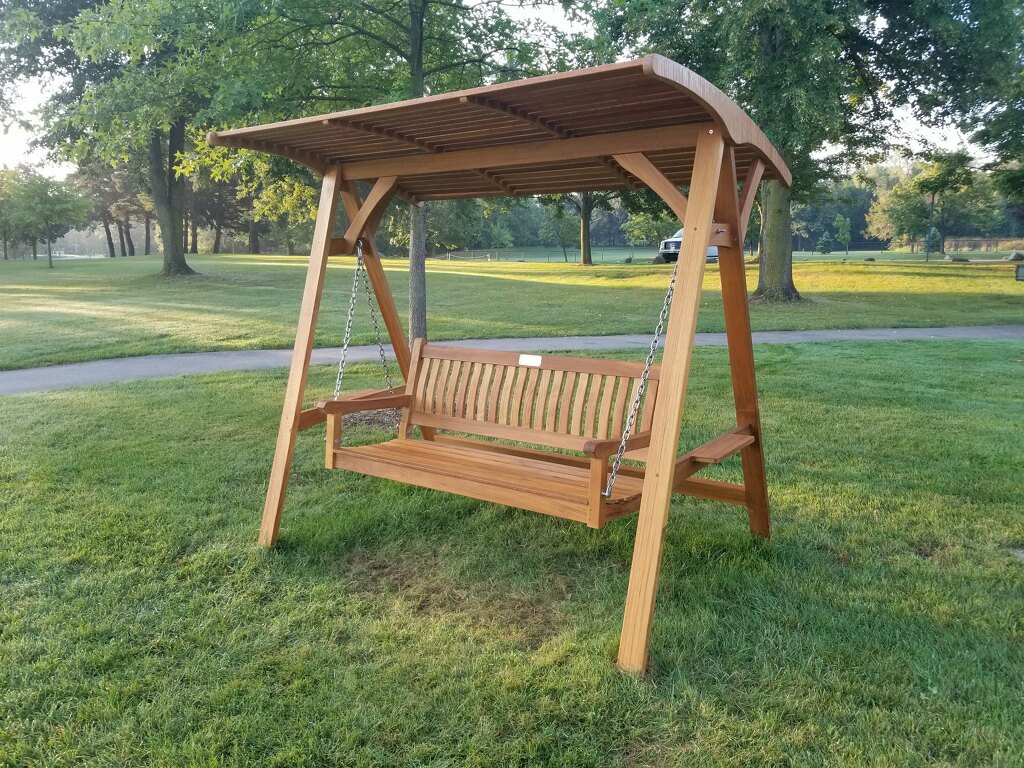 Oct. 3, 2018  PLYMOUTH VOICE.
Plymouth Michigan News
Plymouth Township has installed a new bench swing at Township Park honoring the late Kay Arnold, a longtime township trustee who passed away in 2015.
This bench swing was requested by a formal resolution of the board of trustees and planning commission in October 2015 to recognize Ms. Arnold, who served on the board for 22 years.
"Trustee Arnold loved the outdoors and her garden, and was a leader in promoting and protecting public recreational space," said Township Supervisor Kurt Heise.  "It's fitting that this beautiful bench swing will allow others to enjoy nature as much as she did."
The bench swing, which was funded by Wayne County Parks, is in the southwest part of Township Park, overlooking the pond.
Trustee Jack Dempsey, who supported the effort to install the bench, added, "Ms. Arnold served the township faithfully for many years, and honoring her memory is certainly the right thing to do."
Plymouth Voice.