Township considers new ambulance service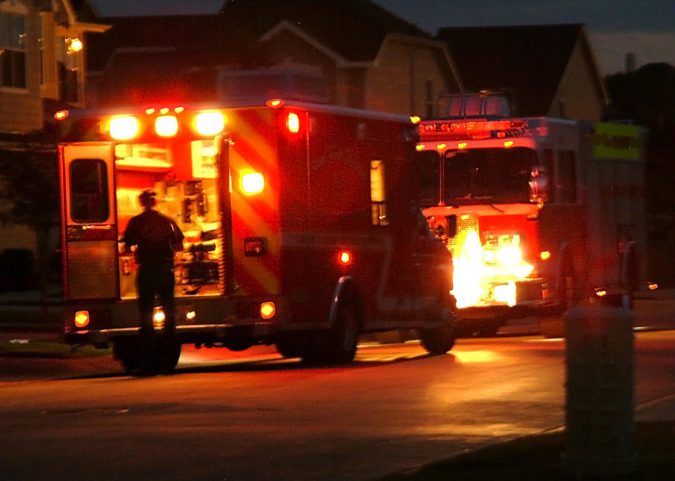 Oct. 4, 2018  PLYMOUTH EAGLE.
Plymouth Michigan News
Don Howard
Staff Writer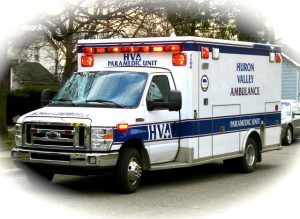 Plymouth Township officials are considering the need for a more effective emergency response in the deployment of ambulances, paramedics and firefighters. It is anticipated township officials will soon consider changes in the delivery of emergency response service when 9-1-1 callers require patient transport to a hospital.
Michigan law provides that a local government unit may operate an ambulance operation or non-transport pre-hospital life support operation, or contract with persons to furnish any of those services and receive private funds for the purpose of providing emergency medical services.
For decades Huron Valley Ambulance Co. (HVA), an Ann Arbor based non-profit licensed to operate in Washtenaw County and parts of Wayne and Oakland counties, has conducted business inside the township without contractual agreement or performance obligation, maintaining restricted control over patient care, according to township records.
Last June, based on the recommendation of Plymouth Township Trustee Jack Dempsey, members of the board of trustees approved a resolution seeking bids for contract ambulance services. Township Clerk Jerry Vorva then issued a Request for Proposal (RFP) for supplemental ambulance service to determine whether there is interest on the part of private providers to enter into a contract with Plymouth Township, beneficial to both parties. Sealed bids were opened at a public meeting on the inquiry due date, Aug. 31.
An informal arrangement with HVA based on a hand- shake deal crafted by former Township Supervisor Maurice Breen has been in place since 1991. The established township protocol permits HVA to invoice residents and patients for their EMS transport service and retain 100 percent of the revenue.
The township emergency response dispatch service provides 9-1-1 medical calls to HVA in addition to the Township Fire Department in order that HVA be allowed to respond, if they so desire.
Under the established 9-1-1 system, after the fire department is dispatched all medical emergency calls are turned over to HVA dispatchers for triage, assessment of injury severity, and to provide bystanders CPR assistance – when appropriate. HVA dispatchers then ascertain if they have an ambulance available in the Plymouth area, then select the type of ambulance unit (Basic or Advanced Life Support) they will dispatch, and the class of medical personnel that are on-board: Basic EMTs (Emergency Medical Technicians) or Paramedics.
According to official data analysis of fire department records, a review of dispatch and response times indicate that the ambulance response reliability under the current informal arrangement is at best, fragmented, inconsistent and often times slow and board members report, not at all cost effective.
Those familiar with the situation along with industry professionals say there are serious questions concerning the skill of outside pre-hospital field personnel to appropriately triage or diagnose emergency patients over the telephone.
There's a consensus of expert agreement that the life-saving success of any pre-hospital care system depends on the ability of the dispatchers to triage patients.
Records show HVA personnel decline to respond to emergent calls at times because the nearest ambulance unit is in use.
Other times, when fire department personnel inquire as to the location from which HVA is responding they are informed they are involved in a hospital transport in another community or are a long distance from the location where help is needed.
Only three companies responded to the township RFQ; HVA, Beaumont Mobile Medicine and Community EMS. HVA effectively declined any agreement to pay the township any portion of the revenue they collect from patients, stating their reason as, "Federal law does not allow for ambulance providers to pay for a right to provide Medicare and Medicaid program business."
Township board members said they plan to make a decision this month that will be effective Jan.1, 2019, and will seriously consider allowing the fire department to handle patient hospital transport.
Plymouth Voice.
Photo © Don Howard / Associated Newspapers
Gallery Photo:  Adobe.com