Community Bulletin Board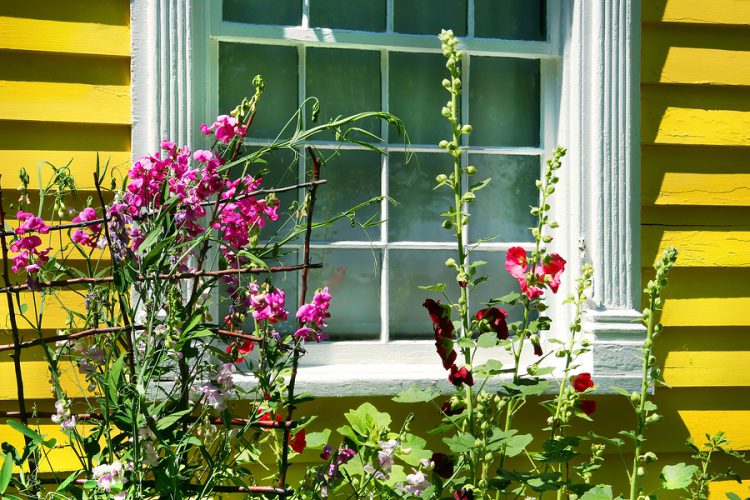 May 29, 2019  PLYMOUTH VOICE.
Plymouth Michigan News
Read about news, announcements, features, and profiles. Stay informed, engaged, up to date, and connected to what's happening in our community. Information about current events in and around the Plymouth, Northville and Canton area.
LAKE POINTE LOOKING AT SPECIAL ASSESSMENT DISTRICT
Plymouth Township Lake Pointe Homeowners Association will host a special meeting next Tuesday, June 4, to discuss the formation of a Special Assessment District (SAD) and investigate residents' interest in road re-paving and repair of the subdivision streets. With over 800 homes and 2,268 residents, Lake Pointe is the township's largest subdivision.
The meeting will be held at the township's Friendship Station, 42375 Schoolcraft Road, at 7:30 p.m.
All residents and interested parties are encouraged to attend.
MAYBURY FARM FEST IS SATURDAY
Local visitors can watch sheep shear- ing, blacksmithing, wool spinning and visit with a host of farm animals during the annual Maybury Farm Fest set for 10 a.m. until 5 p.m. Saturday;, June 1.
The working farm, locally operated by the Northville Community Foundation, will also include several demonstrations
along with a wide variety of activities including games and activities for chil- dren, live music, The Dale Hicks Band and The Flutter & Wow, delicious food, wagon rides, story time and much more.
The cost of entry to Farm Fest is $7 per person, with a wagon ride $10, and children younger than 2 enter for free.
BLOOD DRIVE IN PLYMOUTH
The American Red Cross is facing a blood emergency and has issued an urgent call for eligible individuals of all blood types to #GiveNow and help save patient lives!  Date:               Thursday, May 30, 2019
Time:              10:00 a.m. – 3:45 p.m.
Location:       Plymouth City Hall, 2nd Floor
201 S. Main St., Plymouth, MI  48170
CLICK HERE to learn how you can help replenish the blood supply.
VISIT  www.redcrossblood.org to learn more and to schedule and appointment (ENTER SPONSOR CODE– PCH) or call 1-800-RED-CROSS (1-800-733-2767) For donor eligibility questions, call 866-236-3276.
SOLID WASTE PICK-UP DELAYED
Solid waste collection will be delayed by one day due to the Memorial Day
holiday on Monday, May 27.
If your trash cart, recycling cart, and compost are usually picked up on…
Monday, collection will be on Tuesday, May 28
Tuesday, collection will be on Wednesday, May 29
Wednesday, collection will be on Thursday, May 30
This delay is only for the Memorial Day week. Regular collection will resume
on Monday, June 3.
FOUNDATION GOLF OUTING TEES OFF
The Canton Community Foundation Jack Demmer Ford Golf Outing is planned for June 12 at Fox Hills Golf and Banquet Center.
The golf outing is a benefit for the Canton Police Department.
For more information call Beth Meade, (734)495-1200 or bMeade@CaontonFoundation.org.
PLYMOUTH CITY COMMISSION MEETING SUMMARY
At the May 20 Plymouth City Commission meeting, Collin McCammon was sworn in
as the newest member of the City of Plymouth Police Department. McCammon
previously worked for the City of Plymouth Municipal Services Department,
starting as a part-time employee and working his way into a full-time
position. McCammon resigned from that position last fall to pursue his dream
of being a police officer. He graduated from the Police Academy with honors.
The Commission authorized the purchase of new training equipment for the
City's Police Department. The new equipment will give City of Plymouth
officers the opportunity for advanced force and firearms training.
Other action items from Monday's meeting included the Commission's
authorization for the purchase of hockey equipment from Trading Post, the
approval of an updated fee schedule by the Community Development Department,
and the approval of the contract for building official and inspection
services.
For specific details on all Plymouth City Commission meetings including
official agendas and meeting minutes, please visit
www.plymouthmi.gov/agendacenter[http://plymouthmi.gov/AgendaCenter] .
PLYMOUTH LIBRARY LAUNCHES NEW APP
The Plymouth District Library recently launched a new, intuitive app for library customers.  Available for iOS and Android devices, the app will allow users to access the library, even if not in the building.  Developed over the last year, the app easily allows users to: Learn about newest books, movies, music; Search the library catalog; Sign up for library events; Place holds and manage accounts; Download music, movies, magazines, TV shows and more; Link family cards to one device and pay fines.
Downloading the app is easy through Google Play or the App Store – search for Plymouth District Library.  Library staff members can provide assistance with downloading or more information on the app at the library or by phone at (734)453-0750, ext 4.
PHILHARMONIC PRESENTS AN AMERICAN SALUTE
The first concert of the summer series in Plymouth will take place at 7 p.m. June 29 in Kellogg Park in downtown Plymouth with the performance of the Michigan Philharmonic.
An American Salute performed by the orchestra will be filled with patriotic music. Visitors to the free concert should bring their own blankets or chairs as there is no seating in the park.
Plymouth Voice.