City Manager retires after 29 years in township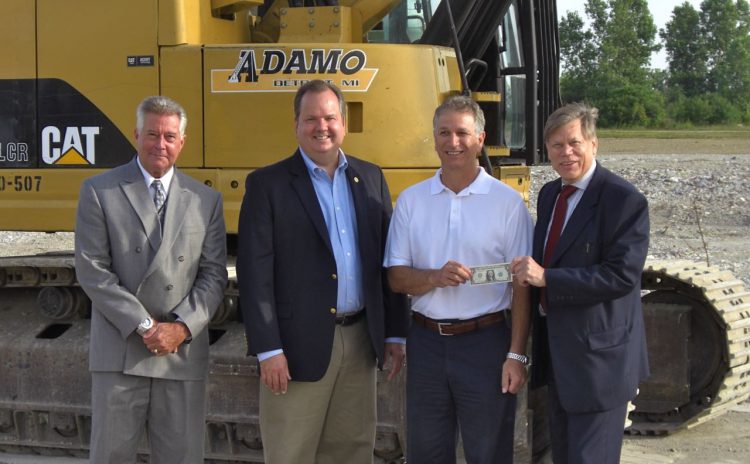 Oct. 29, 2019  PLYMOUTH EAGLE.
Plymouth Michigan News
Northville Township Manager Chip Snider officially announced his retirement last week during the regular meeting of the board of trustees.
As township manager, Snider worked diligently to redefine the concept of servant leadership.
Snider's myriad contributions to the township include organizationally restructuring both the Northville Township Police and Fire departments to a nominally consolidated Public Safety Department.
Snider said his greatest honor during his career with the town- ship was to recruit and serve the remarkably talented men and women whom he credits as the "finest team working for the Charter Township of Northville."
With the support of the members of the Northville Township Board of Trustees, Snider pre- pared a succession plan to ensure a smooth transition into his retirement.
"We sincerely regret losing Chip Snider as our township manager. He has served the township for almost 30 years and has left a legacy of servant leadership, loyalty, excellence, uncompromising ethical standards and created a desirable community. No one will be able to fill his shoes. Words are completely inadequate to express the gratitude of the township for his leadership and service. On behalf of the board and staff, we thank Chip and wish him well on his retirement," said Township Supervisor, Bob Nix II in a prepared statement.
Snider has been a mentor to many, and his influence has made an indelible impact on generations of professionals at Northville Township, officials said during his official announcement.
Debra Wilhelm was named as Interim Township Manager effective Oct.18, the date of Snider's retirement.
Wilhelm joined the Charter Township of Northville in July of 1993 and has a solid background in administration, organization- al development and human resource management.
Wilhelm's diverse knowledge of the township including the variety of assignments throughout her career, including serving as Assistant Township Manager since 2016, will give her the unique perspective to guide Northville Township through change, a board spokesperson said.
"The board of trustees looks forward to the experience and knowledge Manager Wilhelm will bring as a capstone to her career at Northville Township and to the administrative functions for the township. She will be retiring in December of 2019 after 26 years with the township," a spokesman said.
Todd Mutchler, current director of public safety, will serve as township manager following Wilhelm's retirement, according to a prepared release from the township.
Plymouth Voice.
Photo: © Don Howard / Associated Newspapers