Hi-tech security system stops urban explorers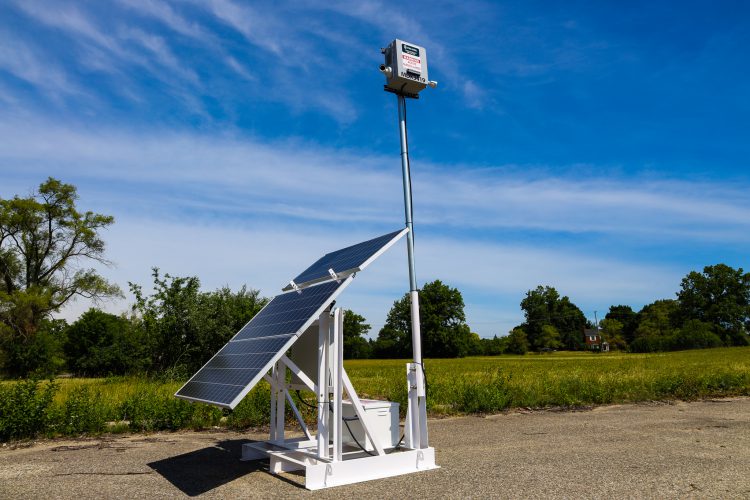 Jul. 25, 2022  PLYMOUTH VOICE.
Plymouth Michigan News
Don Howard
Staff Writer
State laws define trespassing and in most cases it's a criminal offense.
The former site of the Northville Psychiatric State Hospital on Seven Mile Road west of Haggerty has become a fanatical attraction for urban adventurists and ghost-hunters. Since the hospital closed in 2003 hundreds are arrested and charged annually for trespassing on the property now owned by the township.
Despite "no trespassing" signs, and a zero-tolerance policy, the new park area lures urban explorers for its mythical history. However, officials warn there's never been a more dangerous time to enter the Seven Mile property.
The township's Board of Trustees recently awarded an $8.95 million contract to Asbestos Abatement of Lansing (AAI) to begin the transformation of the site now known as Legacy Park into a recreation area.
Now considered an active demolition site, the contractor has installed high-tech security system by Pro-Vigil to strongly discourage trespassers. Professionals are working to abate asbestos and other hazardous materials and sport respirators and safety equipment.
Officials and Township Police Chief Scott Hilden report the new suite of security equipment is working and preventing trespassers from being exposed to asbestos and other hazardous materials.
Motion-detecting video cameras, sirens, strobe lights, signs, a public address system and a person monitoring the site 24-hours-a-day warn "uninvited guests" they are breaking the law by entering the demolition zone, often triggering a phone call to the Northville Township Police Department, who then head to the property to catch the trespassers.
Since its installation in late June, trespassers have triggered the alarms about 60-times, with the police being dispatched six times, said Hilden. While nothing has been stolen, the solar-powered cameras, with battery packs for night use, police say they did capture someone adding graffiti to the job site, along with multiple bike riders riding with flashlights.
"I hope this powerful system is a deterrent," Hilden said. "It's a dangerous demolition site where workers wear respirators while there and we don't want anyone to get hurt simply because they are curious."
This marks the first time they have used such an extensive alarm suite, said Michael Suty, President of AAI. After seeing its effectiveness at Legacy Park, they have added it to another job site.
"We expect this state-of-the-art surveillance to set the standard for future construction projects in Michigan and are currently implementing this same technology for another customer on a demolition project in Benton Harbor which had a history similar to the Northville Township site."
The abatement of the remaining 11 buildings began in late June. Once the buildings are safe from hazardous materials, they will be demolished, making way for the park's transformation into a recreation attraction.
"While we appreciate the enthusiasm about Legacy Park's unique setting, we want our residents and any visitors safe," said Township Supervisor Mark J. Abbo.
Northville Township acquired the 332-acre Legacy Park property in 2009 after a millage election. It included 20 buildings, a water tower, a power plant and other infrastructure. The first buildings were demolished in 2012. The signature nine-story, 252,174-square-foot psychiatric hospital came down in 2018.
"We are looking forward to an exciting future with Legacy Park as a beautiful asset to be enjoyed by all," Abbo said.
Plymouth Voice.
Photo: Gabby Iriarte