Community meeting set to share vision of new Unity Skatepark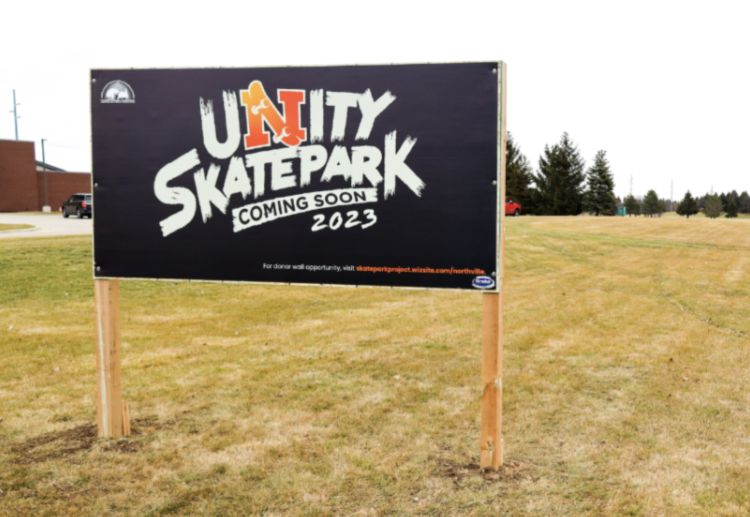 Jan. 22, 2023  PLYMOUTH EAGLE.
Plymouth Michigan News
Northville Township is scheduled to break ground on Unity Skatepark at Millennium Park this spring with an expected completion date in late summer 2023.
A meeting is set for Jan. 24 at the Northville Township Hall from 5:30 to 7:00 p.m. California-based skate park designer Spohn Ranch will be on hand for this public forum to understand what the community values in its skate park. Residents are encouraged to participate in the open discussion, express their wish list and ask questions. Township Hall is at 44405 Six Mile at Sheldon roads.
The new skate park in Northville Township will include a memorial to 21-year-old Dominic Duhn, the Michigan State student killed while skateboarding on Sheldon Road in 2020.
The new $600,000 amenity planned for Millennium Park is expected to be complete in 2023, officials said and will be named Unity Skate park. The death of Duhn, killed by a hit and run driver Sept. 3, 2020, prompted a grass roots effort to provide a skate park in the community. The project is a partnership with the Dominic Duhn Foundation, Inc., which will provide donations toward the design and construction of the project to be designed and constructed by Select Spohn Ranch Inc.
"We are taking strategic steps to make Northville Township a truly unique community," said Township Supervisor Mark J. Abbo. "We have a dog agility course at Marv Gans Community Park. We're adding some biking, hiking and nature trails to the 332- acre Legacy Park, and next year, you'll be able to enjoy Unity Skate park. What an exciting time to be a Northville Township resident."
Spohn Ranch was one of two companies to bid on the skate park project. The firm has constructed nine parks in the state of Michigan, including those in Garden City and Milford. Two others are in the process of completion, officials said.
Public input regarding the design and features will be sought on a Facebook site and during a planned in-person meeting.
When complete, Northville Parks and Recreation, a shared service of both the Township and the City of Northville, will oversee the skate park and be responsible for maintenance.
Depending on the design, the size of the skate park may be about 10,000 square feet, officials said.
Northville Township has committed $150,000 to the park, along with $83,327 received from the Wayne County Parks millage allocation. The City of Northville has committed $8,123 from the Wayne County Parks millage allocation. The balance of $359,000 was provided through various supporters and fundraisers hosted by the Duhn family and a 501c3 Foundation.
"Dominic's story touched a lot of people," Northville Parks and Recreation Director Debra Bilbrey Honsowetz said. "His family and friends came together to heal, and this project came about as a wonderful way to honor him while giving the community a tremendous gift."
Groundbreaking will be in the spring of 2023 with an expected completion by late summertime, officials projected.
"This project started off to honor our son, Dominic, and then quickly expand- ed into helping our youth with all the positive benefits skateboarding offers," said Gabriella Duhn, Dominic's mother and champion of this project. "The out pouring of endorsements and financial support from the community and beyond to make this project a reality is so greatly appreciated and will forever be remembered."
"It only makes sense to name it Unity Skatepark, as it took so many to come together for the greater good of others," she added. "I am so grateful that Mark Abbo, the Township Board of Trustees and I are working as a united team to make this skate park a unique amenity for all ages to enjoy. Now my vision for Unity Skatepark is to be a place where all are welcome with no judgment to come skate, hang out, laugh and make good memories, which is exactly how Dominic lived his life."
Gustavo Godinez, 21, of Westland was sentenced to 2-5 years in prison for leaving the accident that killed Duhn. The prison time was part of a sentencing agreement that Third Circuit Judge Catherine Heise imposed during the Nov. 16, 2021 sentencing hearing. Godinez pleaded no contest months ago to failing to stop at the scene of a serious personal injury accident. He was arrested after police matched paint chips left at the scene of the incident to his vehicle during their month-long investigation.
Plymouth Voice.