Weather to co-operate for scaled-down Ice Fest this week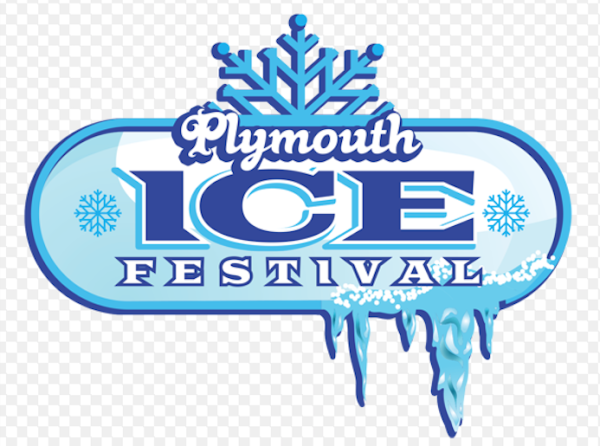 Jan. 30, 2023  PLYMOUTH VOICE.
Plymouth Michigan News
When Plymouth's 41st Annual Ice Festival officially opens on Friday, Feb. 3, in Kellogg Park there will be smaller sculptures, but more of them throughout downtown and in front of nearly every business.  The weather, of course, is always the largest element of the event.  According to forecasters, Friday will be very cold with intervals of clouds and sunshine. Saturday, not as cold with intervals of clouds and sun, high of 30, and Sunday temperatures will continue to climb to 39, on the last day of the three-day event usually held in February.
"If it is too cold, families hesitate to come out. If it is too warm or rains, the sculptures melt," said James Gietzen, owner of JAG Entertainment, who produces the event.
Gietzen said, however, that when it got unseasonably warm one year, crowds didn't seem to diminish much, He said families come to for the atmosphere and have something to do outside.
This year, the traditional attractions will fill the streets, including the exceptionally popular petting farm which draws huge crowds, Gietzen said. One added feature is the addition of warming stations.
"The Hot Spot near the Gathering sponsored by Ehlers will be open during the event," Gietzen said, "and there will be food vendors, drinks, face painting and bathrooms available there." This year, two more warming stations have been added. One at the Plymouth Arts and Recreation Complex (PARC) on Main Street across from the library. Gietzen said that a hallway in the former school building will feature an art exhibit people can enjoy while getting out of the cold. "United Way will also be open from 10 a.m. until 4 p.m. both Saturday and Sunday with hot beverages and snacks," Gietzen said. United Way is located at 960 Ann Arbor Trail.
A new attraction this year is the expected food truck, Nom Nom Ninja, which has a large following and is considered one of the best food trucks in Metro Detroit, Gietzen said.
Of course, the Rotary Bingo game will return and the Party Tent which attracts a huge crowd will again be open in the parking lot behind E.G. Nick's on Forest Street.
"This is just a real community event, designed for families, but with attractions for everyone," Gietzen said. "Our only concern, as always, is the weather."
Plymouth Voice.