Survey shows top 3 priorities for city improvement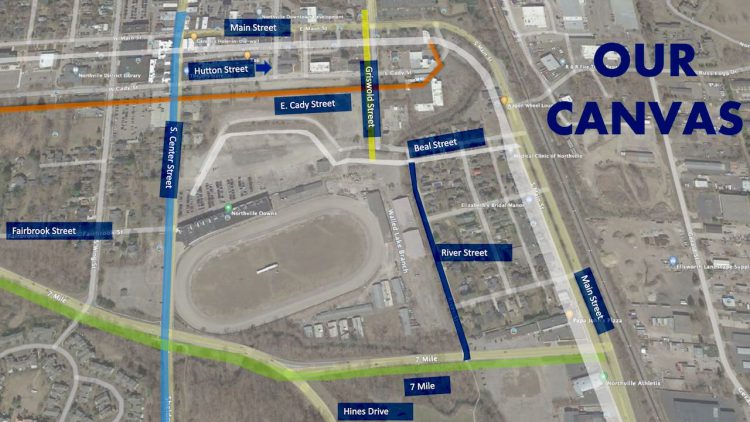 Jul. 23, 2022  PLYMOUTH EAGLE.
Plymouth Michigan News
The top three improvement projects selected by respondents to a recent Northville survey included land for the Farmers Market, a riverwalk at the Northville Downs property and a master plan for Ford Field.
Members of the city council, City Manager Pat Sullivan and consultants Nate Geinzer and Jaymes Vettraino attended a special meeting June 29 to prioritize the projects recommended by three separate task forces in the city including the Rouge Restoration Task Force, the Ford Field Task Force and the Farmers Market Task Force.
Geinzer presented results from the city strategic prioritization survey, noting there were 947 respondents equally divided among residents and non residents, including owners of city businesses. The community- scored projects were calculated and considered as a data point in determining priorities.
The three top projects selected through task force recommendations, deliberations and the survey are to locate and potentially acquire land for the Farmers' Market; create a river-walk at the Downs after the developer daylights the river the commission of a master plan for Ford Field that fast tracks the installation of a new play structure and public restrooms, along with a new handicap accessible entrance on Hutton Street.
Vettraino said the top projects will be divided into four categories: 1) fund as soon as possible by any method; 2) slate for capital planning (projects to be completed within 3-4 years); 3) shovel-ready projects eligible for American Rescue Plan Act (ARPA) grant funds and 4) other grant funding.
There are 152 projects currently in the "parking lot" – lower priority items that may become higher priority items if funding becomes available or other opportunities make the project easier to complete, officials said. Council members, consultants and Sullivan concurred that projects likely to be funded by grants need to be weighed against the desire to accomplish higher priority projects where grant funding isn't feasible.
For example, Sullivan said Northville Township has applied for a grant to fund a non-motorized trail along Seven Mile to Northville Road and Hines Park. Grant writer Vince Ranger, of OHM consultants said there is RAP (Revitalization and Placemaking) grant money funded through the state of Michigan available for this project.
Sullivan asked council members to consider applying for a $1 million RAP grant to extend the trail from the trailhead at Seven Mile and Hines along the south side to Center Street with several river crossings. If the grant applications were successful, the city cost for the project would be $250,000, he said.
Prior to applying for grants, engineering studies often need to be performed at a 30 percent design level to determine the scope and cost of the project. This step in the process is a cost borne by the city and needs to be budgeted, he added. Several months ago, the city applied for $900,000 in Congressional Directed Spending for Ford Field improvements. U.S. Rep. Haley Stevens and Sen. Gary Peters championed the request.
Mayor Pro-tem Barbara Moroski-Browne said she wants to continue the discussion about project priorities during the next few months at council meetings. Vittraino recommended that the city manager provide those project updates – citing both progress and hindrances. He said Vittraino Consulting is available to assist with financial strategies.
Plymouth Voice.