Building proposal heard by council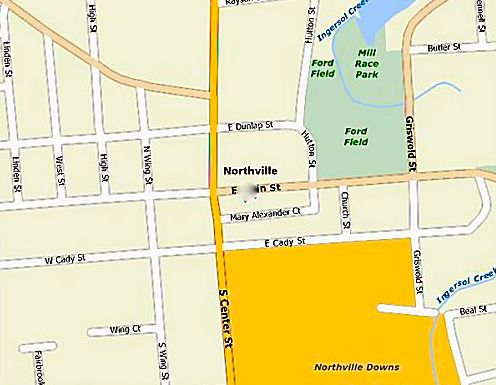 Mar. 26, 2014  PLYMOUTH EAGLE.
Northville city officials took no action regarding a proposed 30,000 to 40,000-square-foot, four-story building on the south side of Cady Street, just east of Center.
A development group including associate real estate broker Andrew Daily architects Dave Mielock and Greg Presley and Realtor Patti Mullen approached members of the city council earlier this month to explore the possibility of obtaining a city-owned lot on Cady adjacent to property they purchased. The development plan they proposed includes a mixed use building with commercial use on the first floor and six to eight condominium units on the upper floors.
The group is exploring the possibility of trading or purchasing the city property and said the current plan they are developing is not feasible without the adjacent city land. The area is currently zoned Central Business District and allows buildings up to four stories.
In a letter to the city council members, Daily said, "We believe our project will be a precedent setting development for Cady Street and would like to work with the City of Northville to develop the best possible project for the City of Northville."
Mayor Chris Johnson said the city would need to do due diligence in choosing the best proposal for the area. He said the proposal set a tone for the area but that the council needed to look at other ideas and plans for the area in an effort to choose the most beneficial for the entire community.
City council members took no action.
|News Plymouth Michigan
Plymouth Voice