Drawing the line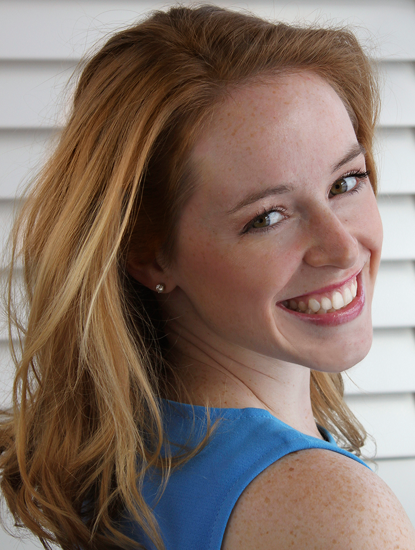 Mar. 27, 2014  PLYMOUTH EAGLE.
"Local artist honored among illustrators of the year for 2014"
Kirbi Fagan of Plymouth obviously made the right choice in her career.
Fagan, 23, only left Plymouth to attend the Kendall College of Art and Design in Grand Rapids where she obtained her bachelor's degree in illustration last spring. After graduation, she continued to study at the Illustration Master Class and attended a mentorship program with SmART School. Since then, she's put her talent as an illustrator to work and has recently been honored by no less than three separate professional groups.
She will be among the authors and illustrators honored during the 30th Annual L. Ron Hubbard Achievement Awards next month, was recently chosen as a runner up for the Rising Star award by the Muddy Colors Artists group and will featured as one of the Debut Illustrators by Children's Market Book later this year.
Fagan was a familiar figure at the Plymouth Community Arts Council while in elementary and middle school where she performed in theater classes. It was while she was attending Canton High School that she realized illustration was the career path she wanted to pursue. From there, she knew her real goal was illustrations for publishing and she's been working from her home studio to fulfill her dream.
She's also returned to the Plymouth Community Arts Council as an instructor, something she said she really enjoys.
"I've been doing a program there, Drawn to the Night, with live model drawing for kids. I'm not about copying pictures as a way to teach," Fagan said.
"I really believe live model drawing is the way to improve, and most kids never have a chance to do that. Each month I come up with a theme, I've done the 40s and medieval. I design a set with props, sometimes we have music.
"It's rare children have an opportunity to draw from live models," she said. Fagan praised the Plymouth Community Arts Council who she said were solidly behind her efforts to offer unique opportunities to young artists.
Fagan said she is also inspired by history and spends time digging through thrift or antique stores. She said the objects she finds contain stories and mysteries that invoke imagery.
Fagan is currently working on two young adult novel covers which will be published later this year, which she said is her dream career.
"I'm working toward larger publishers," she said. "These are self- published authors and working with them is great."
"I'm really excited about getting more experience in creative work," she said.
Fagan said she feels honored to be among the Illustrators of the Future. "I'm in it with my whole heart," she said of her art career.
The highlight of the Illustrators of the Future award will be the announcement of the two grand prize winners who will each receive $5,000. Quarterly winners also receive cash prizes from $1,000 to $500.Throughout the 30-year history of the contest, more than 650 writers and illustrators have been recognized as winners. The Writers of the Future writing contest (www.writersofthefuture.com) was initiated by L. Ron Hubbard in 1983 for aspiring writers. The companion Illustrators of the Future Contest was created in 1988.
|News Plymouth Michigan
Plymouth Voice