Arrogance and political vengeance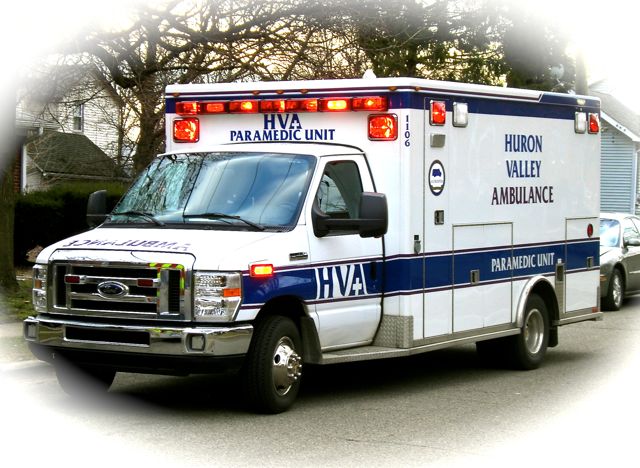 Apr. 25, 2013  PLYMOUTH EAGLE.
Opinion
Last week, three area public safety departments agreed that their continued help in Plymouth Township might be doing more harm than good.
The leaders of the three fire departments in Northville and Canton townships and the City of Livonia collectively agreed that they could no longer jeopardize the safety of the residents of their own communities by sending resources into Plymouth Township, where officials have gutted the township department leaving only a skeleton crew to serve 28,000 residents.
We think they made the right decision and we applaud their action in taking a stand against what has become an unfair and costly drain on their departments caused by the short-sighted decisions of Plymouth Township officials determined to eliminate professional firefighters.
When these officials began to downsize their fire department, using the pretense of budget constraints, many area residents complained and even attempted to get a ballot initiative approved to fund a full-time, professional department. The township board members wanted nothing to do with allowing public input into how tax money was used or allocated and fought an expensive court battle to ensure that there would be no vote of the people about their own public safety department, even if residents were willing to pay a dedicated millage to fund it.
How proud these officials must be of their accomplishments and their victory in denying the public their right to vote on the issue and fulfilling a political vendetta to get rid of the fire department. Now, when a fire or medical emergency occurs in the township, residents must rely on the equipment and staffing of Northville Township, Canton Township or Livonia, where there are full-time departments with operational equipment and fully-trained and certified Emergency Medical Technicians with Advanced Life Support training.
Plymouth township opted, instead, to use a private ambulance company based in Ann Arbor. Since these rigs are also on call throughout Ann Arbor and South Lyon, if they are busy or on-call there, the response time that could mean life or death, a full-recovery or crippling aftereffects of an injury or illness, is lost.
The closed fire stations, lack of proper equipment and skeleton crew of fire fighters are all testament to the arrogance and ignorance Plymouth officials who have demonstrated their willingness to gamble with the lives of the very people who elected them.
While they claimed their actions in eviscerating the fire department were financially necessary, they did find $650,000 to erroneously buy a piece of property that they may have to return to Detroit, to refuse almost $900,000 in federal money to staff the department and to spend thou- sands for new golf carts, obviously far more important to them than public safety. They have also agreed to spend nearly $800,000 on a mile or so of streetscape, also apparently much more crucial than public safety. These are the geniuses, too, who prohibited their fire department from transporting and billing the appropriate insurance companies for taking patients to hospitals, which is a very lucrative source of income for the private company.
Because public safety professionals are just that, professionals who understand the real danger to residents these poor decisions presented, the neighboring community fire departments responded whenever they were called or needed, sometimes more quickly than the reduced Plymouth Township crews could manage.
Last week, however, these good neighbors realized that they were allowing this travesty to continue and were actually enabling Plymouth Township to continue on this dangerous downward spiral. Northville and Canton townships and the City of Livonia took the unprecedented step of notifying the township that they will no longer be subsidizing the private ambulance company at rescue and medical emergency runs.
All three were careful to emphasize that they will still help in a real emergency or a fire, after all, who else is there? But they will no longer provide treatment and back-up when the township calls the private ambulance company which then transports the injured and gets paid by an insurance company or the patient.
We think they made the right decision. The taxpayers who pay for these public safety services in their own communities should be their priority and they need to keep their rigs and EMTs available for those residents.
It is the professional courtesy and dedication these neighbors have exhibited that has allowed Plymouth Township to cloak their foolish and ill-advised decisions in secrecy and provide a false sense of security and well being to residents.
Perhaps this action will help shine a light on the danger and peril the residents of Plymouth Township face because of the arrogance and political vengeance of the people they entrusted to properly manage their community.
|News Plymouth Michigan