Township procedure in land decision appeal irks judge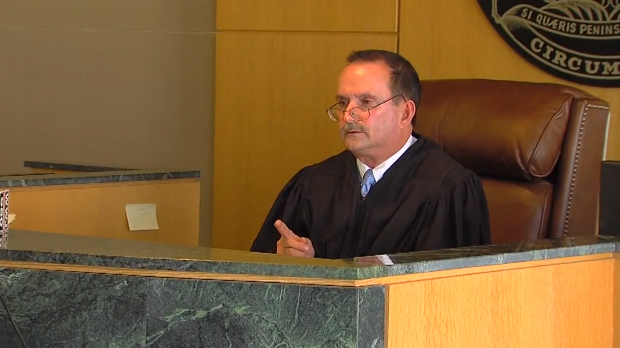 Wayne County Circuit Court Chief Judge Robert Colombo, Jr. allowed one-week extension to Plymouth Township attorneys at hearing last week.
May 15, 2015  PLYMOUTH EAGLE.
Plymouth Michigan News
Don Howard
Staff Writer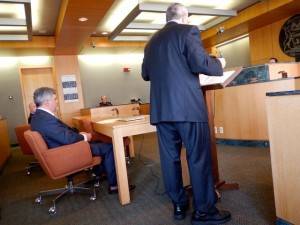 Attorneys for Plymouth Township were in court again last week in an effort to appeal a ruling that returned the 323-acre, $16 million DeHoCo property to the City of Detroit.
In February, Wayne County Circuit Court Chief Judge Robert Columbo Jr. ruled that the land should be returned to the City of Detroit as the legal owner and that the Wayne County tax foreclosure sale of the land to Plymouth Township was improper.
During a brief motion hearing before Colombo on Friday, City of Detroit Deputy Corporate Counsel Chuck Raimi told the court the city had no basis to contest the township appeal, but felt township attorneys improperly filed for the appeal by not waiting until a final ruling.
Colombo was obviously agitated when Plymouth Township General Counsel Kevin Bennett insisted on arguing about Columbo's February ruling. Colombo told Bennett, "according to law the case has to be final before it goes to the court of appeals." He allowed a one-week extension for Bennett to file a response to the City of Detroit motion for summary disposition. The issue will be back before Colombo on May 22.
"I could rule today, Mr. Bennett," Colombo warned.
"I respectfully disagree with the court's ruling," Bennett told Colombo.
Bennett claimed he was unaware that his predecessor, township attorney Timothy Cronin, had filed a claim against the City of Detroit bankruptcy filing. The claim would have returned $144,000 in back taxes to the township in the event the city won the bankruptcy case and retained title to the disputed land.
"I guess I'm not going to be able to change your mind." Bennett pressed on. Colombo continued, "I'm not happy with your performance-you think you're doing a good job…?
Raimi described the situation as an arcane issue.
"The case has to be final before you go to the court of appeals; Bennett didn't know," Raimi said. "The case (the appeal) is frivolous," he added.
Plymouth Voice.