Supervisor's ex-aide is new township director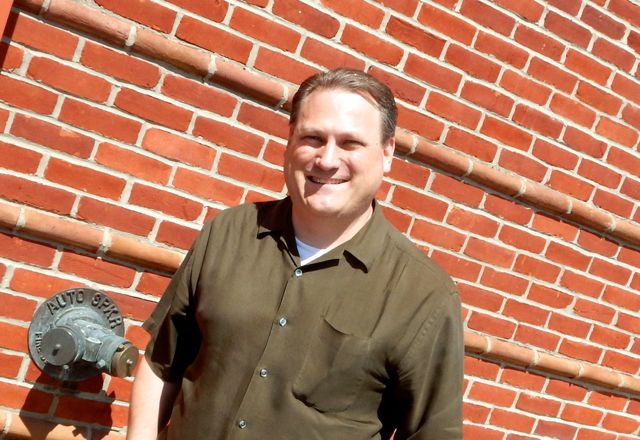 Jun. 26, 2015  PLYMOUTH EAGLE.
Plymouth Michigan News
Don Howard
Staff Writer
The new Director of Parks and Grants in Plymouth Township claims to know little about the controversy surrounding what will be one of his main responsibilities.
Mike Mitchell, who acted as legislative director for Township Supervisor Shannon Price during his tenure on the Wayne County Commission, was formerly named as the successful candidate for the $60,000 newly-created parks position at the meeting of the board of trustees last week.
Mitchell, 45, said he expects to begin his new responsibilities June 22.
Mitchell has a PhD in Molecular Cyogenetics, a masters degree in human genetics and bachelors degrees in chemistry and biology. He is a 1986 graduate of Wayne Memorial High School and worked for Ford Motor Co. for 17 years in paint development. He lists his current employment on his resume as a Cytogentic Consultant with Teva Pharmaceutical Industries LTD and as the Legislative Director for current Wayne County Commissioner Joe Barone, who was appointed to fill the remainder of Price's unexpired term when he was appointed to the super- visor's job in April.
Mitchell said that he didn't know much about the controversy surrounding the planned amphitheater, pavilion and parking lot in the township park.
"I think the people who are the most affected should have the loudest voice," he said about the planned construction which has been the subject of much criticism by nearby residents. All township parks and facilities will be under Mitchell's management and direction when he assumes his new role with the township.
"I don't think the idea is to have hard rock there (in the amphitheater) but I really don't know," he said.
Mitchell said that he hopes to bring leadership and the opportunity for residents to participate in decisions to the new job.
"If I could bring some sort of leadership, letting people be part of the process," he said. "It's important the citizens have a voice."
He added that his goals in his new position would be to "give something back to the community and share resources with other communities. Plymouth Township could become a destination," he said.
Mitchell and two other candidates were vetted and interviewed by a panel of three including Northville Township Manager Chip Snider, Plymouth Township Human Resources Director JoAnn Coobatis and township Trustee Kay Arnold.
Snider said he was impressed by Mitchell's credentials and interview.
"Mike's professional career reflects an impressive intellect and an inspiring ability to synthesize information quickly for the development of both grant opportunities and recreational amenities. From the second he showed up he was thoughtful, talented and presented well to the selection team," Snider said
"Mike stood out not only for his academic and professional experience but his understanding of municipal and township government. This is what separated Mike from the other candidates," he added.
Snider said he was also impressed with Mitchell's grant writing expertise. He said Mitchell submitted a sample to show the panel "that was as long as my arm." Mitchell's resume cites his success in obtaining a grant from the U.S. Department of Energy and the U.S. Army.
Township Treasurer Ron Edwards, who has been overseeing the parks department, has been the moving force for both the nearly $2 million amphitheater and pavilion construction in the township park along with other planned recreational improvements. Mitchell said that he anticipated no problems in working with the treasurer, who voted in favor of his hiring.
"I respect him (Edwards) but I report to Shannon," Mitchell said.
Mitchell has been the chairman of the 11th District Republican Committee for about three years. He said he first met Price in that capacity and that he worked on Price's campaign to become a Wayne County commissioner "along with a lot of other people" prior to taking the $30,000 legislative director position at the county.
Mitchell and his wife, Diana Fibila-Mitchell, who works for Ford Motor Co., have lived in Livonia for about 15 years.
"I'm just excited to get started," he said.
Plymouth Voice.