Library construction continues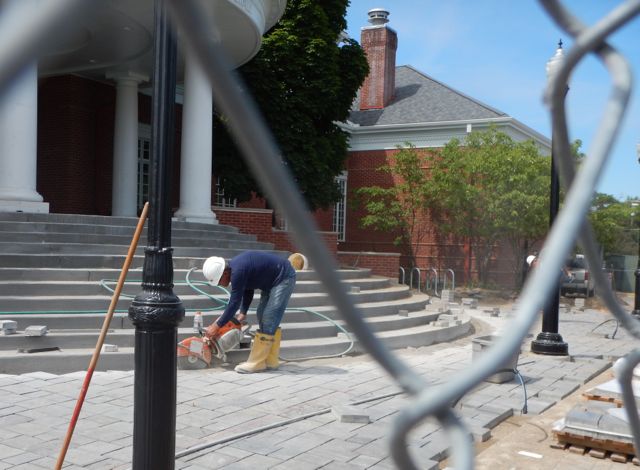 Jun. 24, 2015  PLYMOUTH EAGLE.
Plymouth Michigan News
The parking lot entrance of the Plymouth District Library is expected to reopen early next month.
Library officials said the construction now under way will create a safer entry into the building. The steps will be replaced, a new handicap ramp installed along with new doors and a new snow melt system. Due to excessive rainfall in May, the completion date of this part of the building repair project has been slightly extended to early July, according to Susan Stoney of the library. The various contractors, under the guidance of McCarthy & Smith Inc., have been trying to make up for time lost to the weather by working on Saturdays and overlapping projects. So far, they have made up six days, she said.
The drive-up book drop is expected to close temporarily for a brief period as construction continues. While it is closed, books and library materials can be returned inside the building. Library users are reminded that most books and materials can be renewed through the library website, plymouthlibrary.org, available 24 hours, seven days a week.
Once the parking lot entrance is completed, the second stage of this project will begin on the Penn Theater side of the library, Stoney said. This construction state includes improved handicap ramp lighting, paver replacement and the snowmelt extension. Additional building system repairs will continue into the fall, she added.
For more information on this project visit the Building Repair Project Blog at http://plymouthlibrary.org/index.php/2015-building-repair/2119-2015-building- repair or check out the display inside the library.
Plymouth Voice.