State hospital trespassers charged with arson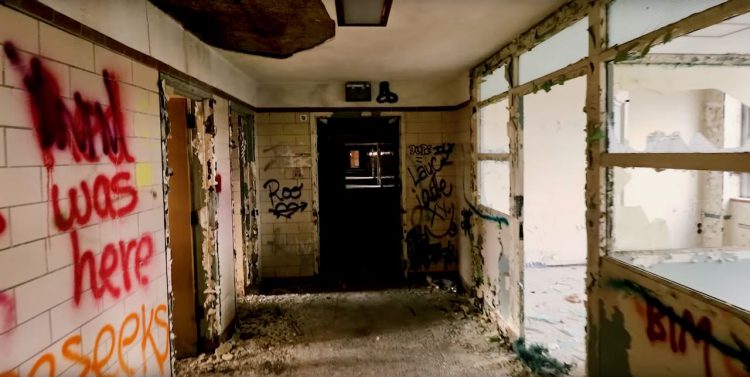 Aug. 3, 2022  PLYMOUTH VOICE.
Plymouth Michigan News
The Wayne County Prosecutors Office has charged three of five individuals arrested in May at the site of a fire at the former Northville State Psychiatric Hospital, with 3rd Degree arson.
Northville Township Police concluded the group of trespassers intentionally started the fire in two of abandoned vacant buildings set for demolition. Charging recommendations submitted to the prosecutor led to their arraignment last week in the 35th District Court in Plymouth.
The property on Seven Mile Road west of Haggerty has become a popular attraction for urban adventurists and ghost-hunters since the hospital closed in 2003.  Hundreds of individuals have been arrested and charged annually for trespassing. The area now known as Legacy Park is owned by the township and the remaining  buildings undergoing asbestos abatement and demolition.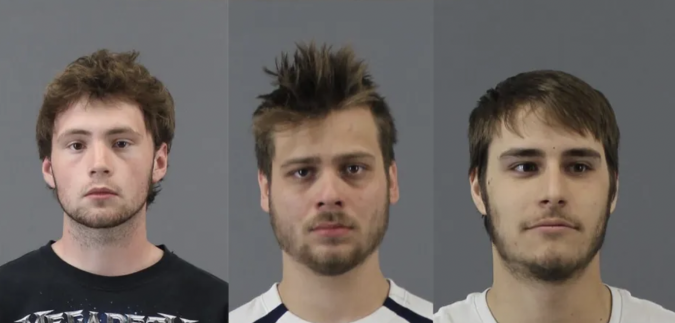 Charged are (left to right):
Cameron Purcell, 19-year-old male from Marine City, Mich., Arson – 3rd Degree (2 counts)
Roland Green, 20-year-old male from Riley, Mich., Arson – 3rd Degree (2 counts) and Preparation to Burn Real Property (2 counts)
Jakob Aquilina, 20-year-old male from Saginaw, Mich., Arson – 3rd Degree (2 counts)
The penalty for third degree arson in Michigan, a felony conviction, is punishable by up to 10 years in prison or a fine of not more than $20,000, or 3 times the value of the property damaged or destroyed, whichever is greater, or both.
READ MORE
Fire at former state hospital ruled arson
Plymouth Voice.
Gallery Photo:  YouTube