Buy Michigan Now Festival returns to Northville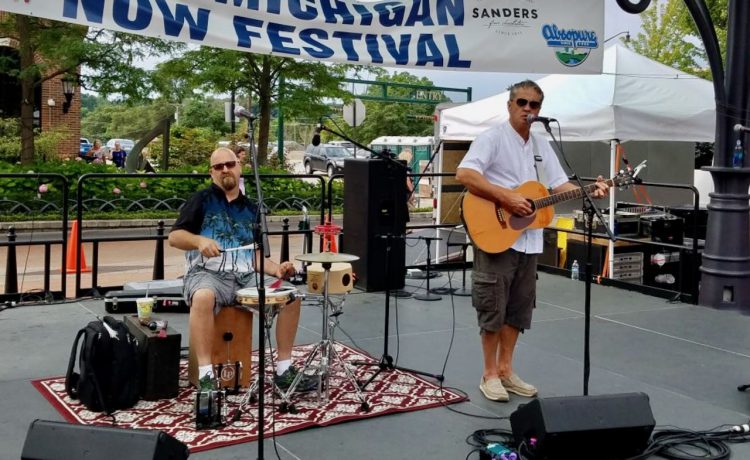 Aug. 2, 2022  PLYMOUTH VOICE.
Plymouth Michigan News
The Buy Michigan Now Festival will take place in downtown Northville this weekend for the twelfth year after a two-year hiatus, as part of the annual Buy Michigan Week. This family-friendly event food vendor and street vendors, live music and children's activities, all highlighting Michigan based businesses and Michigan made products.
Admission and parking are free. Main and Center streets are closed in the middle of downtown to make it easy to shop and dine, while enjoying live entertainment from Michigan performers.
The event will be open from 4- 8 p.m. Friday, Aug. 5, from 10 a.m. until 8 p.m. Saturday, Aug. 6 and from 10 a.m. until 5 p.m. Sunday, Aug. 7.
Entertainment Lineup
Friday, Aug.  5th
4:30-6:00    The Soulshiners presented by Northville Square
4:00-7:00    Strolling performances including juggling, stilt-walking, yo yo tricks and more
5:00-5:45     The King's Yomen of yo yot ricks.com performance in Town Square
7:00-9:00    Acoustic Ash presented by Grewal Law
7:00-7:45    Crazy Craig family entertainment in Town Square
Saturday, Aug.  6th
10:00-1:00  Kevin Nichols presented by Northville Square
12:00-3:00  Meet the reigning Miss Michigan, Melissa Beyrand
1:15-2:30   Rachel Sweet
2:45-4:15    Alexa Delly
3:30-8:00   Strolling performances by Magician David Joseph presented by Little Diablo Salsa
4:30-6:30   Donnie Hopps
7:00-9:00   Al Carmichael presented by Northville DDA
Sunday, Aug.  7
10:30-12:30 Stuart Benbow and Robin Monterosso presented by The Catalyst Company, LLC
1:00-4:00 Loose Chords presented by The Catalyst Company LLC
Plymouth Voice.