Sale of water prompts trustees' ire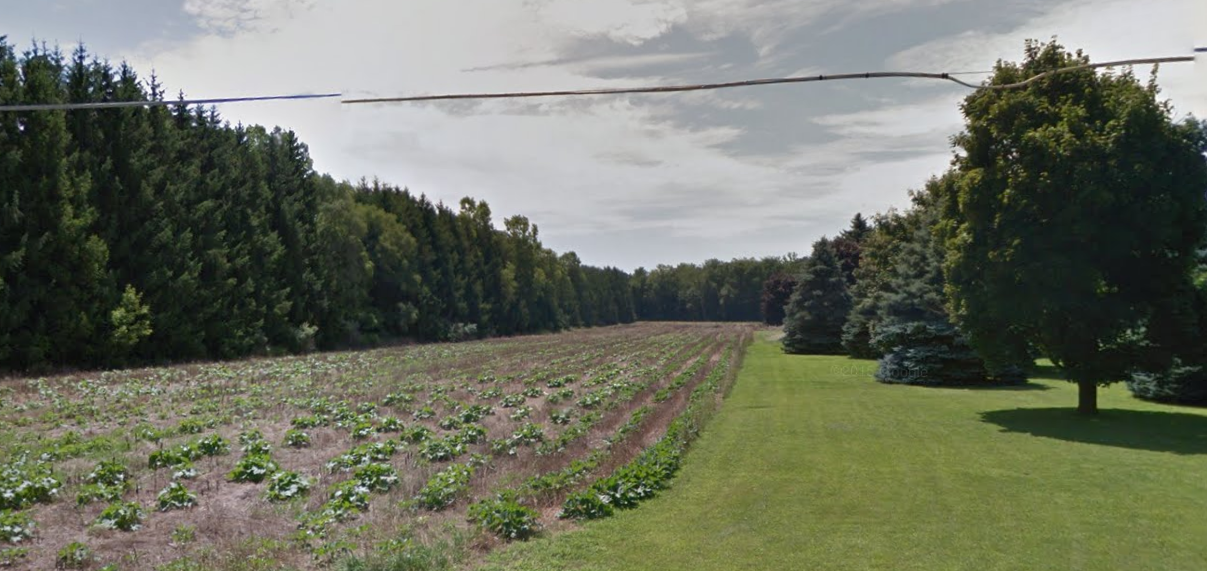 Dec. 7, 2015  PLYMOUTH EAGLE.
Plymouth Michigan News
"I really don't think we should be in the business of providing water to Salem Township…"
Don Howard
Staff Writer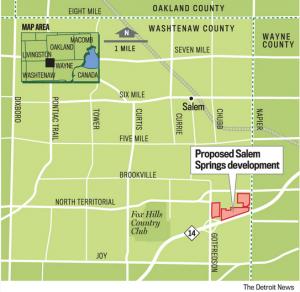 A 350-acre development located between two landfills may soon be part of the Plymouth Township water and sewer system, prompting concerns from two members of the board of trustees.
Last week, members of the board of trustees approved a $60,000 feasibility study to determine the effects of selling excess Plymouth Township water and sewer capacity to Salem Township where a controversial 350 acre development located south of M-14 between Napier and Godfredson roads. The land was purchased by Schostak Development, a commercial real estate development company based in Livonia, from Johnson Controls in 2013.
The land is adjacent to Plymouth Township and informed sources claim that the groundwater at the site is threatened by the proximity to the active Veolia ES Landfill and the now-capped Salem Township landfill. Both are listed by the Michigan Department of Environmental Quality (MDEQ) as sites of known or suspected groundwater contamination.
Salem Township residents waged a two-year court battle to prevent the development and placed the issue on a referendum ballot in 2012 which was later ruled invalid by the Washtenaw Circuit Court based on the time allotted for collecting petition signatures, allowing Schostak to proceed with the proposed development, which includes 56 townhouse-style condominiums and 295 single-family lots.
Salem Township Supervisor Gary Whittaker initially said he was in favor of the Schostak project but hooking up and piping water from the Detroit Water and Sewage Department or the Ypsilanti Community Utility Authority could cost upward of $20 million.
"While I am in favor of this development, it will increase the number of homes and residents in Salem Township by almost 25 percent and the resulting demand on infrastructure and services must be carefully planned for," Whittaker said.
Schostak, through a limited liability corporation, Salem Springs, LLC, has now requested water and sewer service for the development from Plymouth Township.
While Plymouth Township Supervisor Shannon Price, Treasurer Ron Edwards, Clerk Nancy Conzelman and Trustee Mike Kelly were in favor of the study, which will be paid for by the developer, Trustees Bob Doroshewitz and Chuck Curmi were adamantly opposed to the study, which they characterized as a "first step" in the process.
Kelly, who voted in favor of the study, said the township should not be in the business of selling utilities.
Edwards countered that Plymouth Township already sells extra capacity to Canton Township and Livonia.
"You'll have to do a really good selling job afterward to get me to vote for it," Kelly said.
Citing traffic congestion and a negative effect on property values, Doroshewitz argued unsuccessfully during the board meeting, suggesting that even a feasibility study regarding selling sewer capacity to Salem Township was inappropriate. Doroshewitz and Curmi cast the only no votes while newly-appointed Trustee Steve Mann abstained as his employer, Miller Canfield law firm, represents Salem Township.
"Once the feasibility study is done, the horse is out of the barn," Doroshewitz said. "They come to us and we're going to make it too easy for them to put additional housing stock on the market." He also questioned the effect of providing water to Salem Township could have on water pressure on the west side of the township.
"I really don't think we should be in the business of providing water to Salem Township" for "very little benefit," he said.
Doroshewitz subsequently sent an email appeal to several people in the township noting his strong objections.
"I am adamantly opposed to our participation as I believe it harms homeowners west of Beck Road far more than it benefits us," Doroshewitz said in a bulk email.
Informed sources have suggested that strong political ties may work in Schostak's favor. CEO Robert Schostak is a former chairman of the Michigan Republican Party and Price currently works as director of constituent relations for State Attorney General Bill Schuette, a republican.
Plymouth Voice.