Residents poised for problem with new neighbors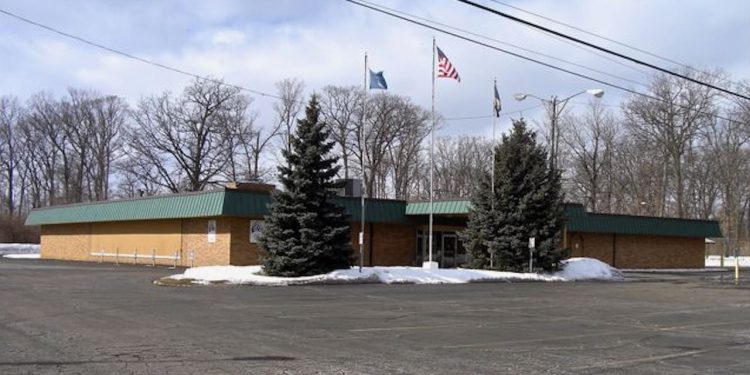 Nov. 8, 2021  PLYMOUTH VOICE.
Plymouth Michigan News
Several Plymouth Township residents do not want new neighbors in their Ann Arbor Road enclave.
A proposal for a 373-unit development at the site of the former Elks Lodge was presented to the Plymouth Township Planning Commission members earlier this month by representatives of Toll Brothers Development and Pomeroy Living. The proposal included 270 rental apartment units and 103 owner occupied townhomes on the site. In addition, the development would include a multi-purpose clubhouse. The property is off Ann Arbor Road just west of Haggerty and near the Waverly Village subdivision.
Rental units would be priced at $1,400 to $2,200 a month, developers estimated.
Several residents spoke to the commissioners during the public hearing on the plan, criticizing the potential density of the plan and the loss of 34-acres of green space. Nearby residents questioned the potential disruption of the peaceful environment now enjoyed and the impact on the wildlife prevalent in the area. A neighbor said that deer, foxes, owls and other wildlife would be displaced by the development.
One resident said the potential for turning Ann Arbor Road into a copy of Ford Road in Canton which is notorious for heavy traffic and density. Several residents said the plans proposed included too many units for the space and would result in serious traffic problems in the area.
In response to the residents' concerns, Alex Martin, president of Toll Brother' Michigan, said that company representatives met with nearby property owners to hear their concerns.
"We don't operate our businesses in a vacuum; we understand we have neighbors," Martin said. "We understand this is a collaborative process. Both companies have been in existence for decades, which wouldn't be the case if we simply operated on our own and didn't seek input from neighbors."
Martin added that 56 percent of the proposed development would be open  space and that the heritage trees on the site would be preserved when possible.
The property is owned by Pomeroy Living which purchased the acreage in 2015 and the Elks' property in February. While the plan initially was to build senior housing, that business model has changed, according to company President Nick Peraino.
Commission members tabled the issue until the developers could return with a plan more inclusive of the concerns expressed by residents.
READ MORE:
Plymouth trustees OK senior living complex
Plymouth Voice.