Plymouth's Rivian creates excitement with IPO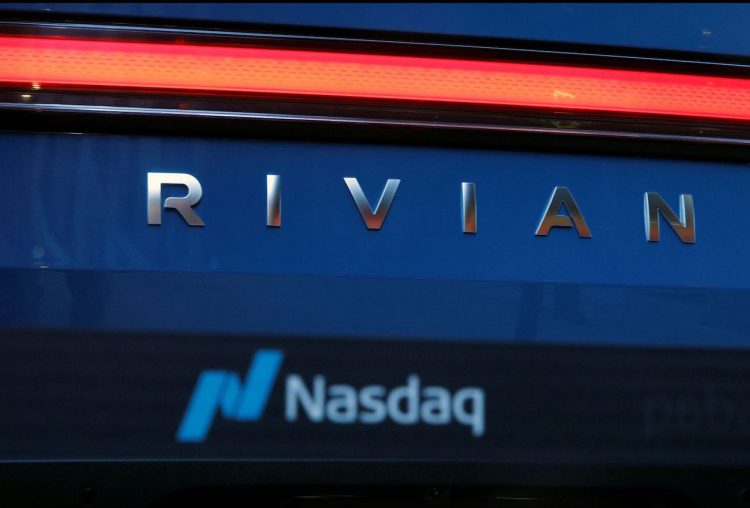 Nov. 11, 2021  PLYMOUTH VOICE.
Plymouth Michigan News
Don Howard
Staff Writer
Rivian has shown the automotive world just how excited investors are about the electric vehicle market.
The Plymouth Michigan start-up launched in 2009 in Florida made its debut on public markets Wednesday and instantly became a rival of traditional car makers, with a hot initial public offering valuing it more than Ford Motor Co. and almost on par with General Motors Co.
According to The Wall Street Journal, Rivian stock closed at $100.73 a share yesterday, well above the $78 initial offering price set on Tuesday-a near 30 percent jump from the initial offering price.
The EV start-up backed by Amazon and Ford had hoped to raise about $12 billion with the sale of 153 million shares which would top Uber's $8 billion raised in its IPO in 2019. Investors forecasted Rivian's IPO would have shares priced at $78 and a market value of $66.5 billion. The closing price gave them a valuation roughly $86 billion based on the number of shares outstanding.
Rivian said it would use the money to ramp up factory production of its trucks and speed development of future vehicle models. The highly anticipated IPO raised more money than any other U.S. listing since 2014.
Rivian with plans to expand its lineup to three models this year has drawn the backing of noteworthy blue-chip investors, including Amazon and Ford. Rivian has a contract with Amazon to build 100,00 electric delivery vans. Amazon owned approximately 20 percent of Rivian before the IPO rollout. After investing $500,000 million Ford had a 13 percent stake in Rivian before the IPO.
Rivian rolled out it's first vehicle, the R1T electric truck in September and is scheduled to introduce a SUV called the "R1S" this December, along with a delivery truck co-developed with Amazon.com. Amazon owns a 19 percent share of the company.
The company reports it has 55,400 vehicle pre-orders in the U.S. and Canada; orders placed with a $1,000 refundable deposit.
Along the way Rivian, still a newcomer to the electric vehicle market, has suffered many hurdles, reporting they lost $426 million in 2019 and $2 billion from the start of 2020 through this June.
According to Morgan Stanley, U.S. electric vehicle sales accounted for just 3.6 percent of the total U.S auto sales in October.
Plymouth Voice.