Public safety officer plan is 'doubtful'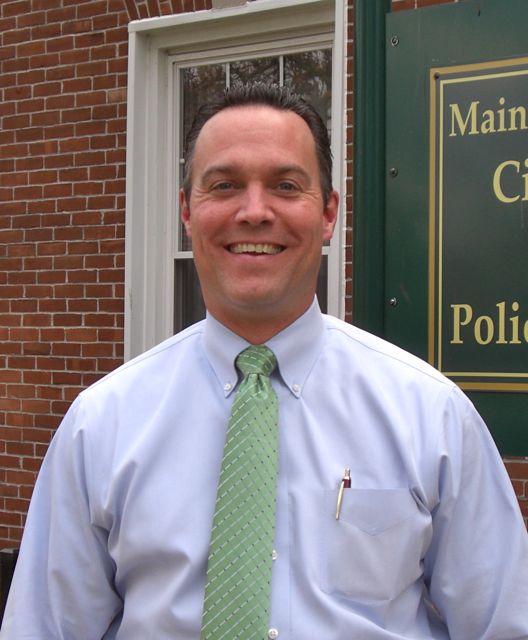 Nov. 29, 2012  PLYMOUTH EAGLE.
As rumor and conjecture continue to swirl about a plan to adopt a Public Safety Officer (PSO) plan in the City of Plymouth, Police Chief Al Cox has doubts about the veracity of those reports.
The plan, currently under consideration in Plymouth Township, requires police officers to be trained as first-responder fire fighters.
Cox, 43, is a veteran police officer who began his career in a Plymouth police cruiser 14 years ago after working in the federal prison system.
Every two months, Cox sits down and offers a report during a meeting of members of the Fire Advisory Board regarding pertinent issues involving a new joint fire agreement between Plymouth and the City of Northville.
At the beginning of this year the City of Plymouth entered into a joint agreement with the City of Northville volunteer-on-call fire department and severed the long- standing agreement with Plymouth Township to share fire protection services. Although the Northville Fire Department has a full-time fire chief, it is an on-call department. The City of Plymouth no longer has a full-time municipal fire department and stations are staffed only with Northville on-call firefighters.
After the meeting this month, Cox said of the PSO plan, I can't see it happening in the foreseeable future," referring to the city, adding "I don't know about the township."
Plymouth Township Supervisor Richard Reaume recently stated that the township administration is considering a PSO plan for their police and fire departments. The PSO plan is a model that has proven a failure in many communities, according to fire department officials and firefighters.
During the past months, the township has laid off all but 13 full- time firefighters, more than half the department. The township also closed one of the three fire stations that served 28,000 residents. Currently, there have been questions raised about the accuracy of response times in both the city and township. Response times are now reported as the time any officer arrives at the scene, whether or not he or she is able to offer any firefighting or medical emergency help.
Cox confirmed the Main Street station in the city is not open all the time and the Starkweather Street station is mainly utilized as a garage. Issues regarding response times have been on the agenda at the last two Fire Advisory Board meetings as problems are being worked out.
This month, Cox talked about possible causes for the longer response times saying it is a possibility that Emergency Medical Service units could be on the scene and the dispatcher is delayed in making a mechanical keyboard entry, called a time stamp. Some of the longest response times were said to be 6 to 8 minutes.
According to Cox, four city police officers have gone through fire fighter training. However, he says his officers who are almost always first on the scene, are not being dis- patched as fire fighters and as far as he knows there are no future plans to have police do anything but police work. Cox said they have specific police tasks when they arrive at fire scene, "like traffic control."
Cox said all the city police vehicles now carry Automated External Defibrillators, AEDs, but none of the cruisers are stocked with fire gear or equipment.
"If it was to happen, and I can't see it happening, there would have to be established duties," Cox said of the PSO plan.