Public safety discussion set for Tuesday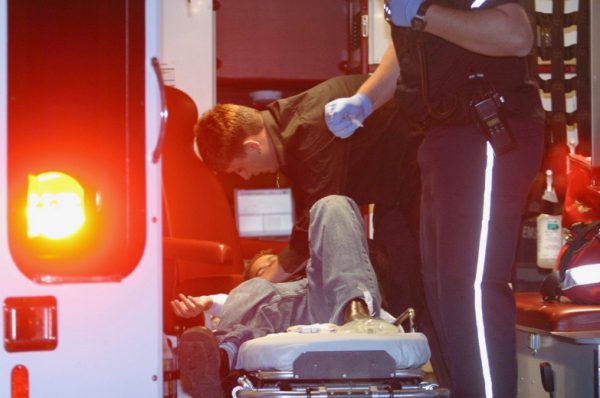 May 20, 2018  PLYMOUTH VOICE.
Plymouth Michigan News
Don Howard
Staff Writer
A discussion on public safety and the Plymouth Township Fire Department is slated for the Tuesday, May 22 Township Board of Trustees Meeting at 7:00 p.m. when Fire Chief Dan Phillips will present the department's mid-year report and his recommendations.
A sobering report previously presented by Phillips in Feb. 2017 revealed emergency response times at a level considered being life-threatening in the township. Phillips explained to the members of the Board of Trustees that existing conditions have ravaged critical assets and are the result of years of staffing cuts and a failure to repair or replace dilapidated and neglected equipment. Phillips said that up to the closing of the Lake Pointe Fire Station and severe fire personnel cutbacks-amounting to a 50-percent staff reduction, the department was able to average 4:13 minutes for emergency runs. The current 6:50 minute average response times, he said, were totally unacceptable and dangerous, describing it as a life and death situation.
A similar and alarming report in 2013 by former Plymouth Township Fire Chief Mark Wendell addressed to then Township Supervisor Richard Reaume and presented to former board members outlined a 50-percent decline in response times for the year.
Read more:
Fire chief expresses safety concerns
The Lake Pointe Station, closed by the previous administration since 2012, was reopened in the fall of 2017 after the current board approval of a joint occupancy agreement with Northville Township. The plan, described by some as a "Band-Aid", calls for each township to have two emergency vehicles and two firefighters on duty to respond to emergencies in both communities.
Three new Plymouth Township firefighter/paramedics were sworn in on Sept 11. Even with the new firefighters Phillips warned at that time, it may be necessary to close the Lake Pointe Station under the joint agreement a minimum for 30 to 40 days in the course of one year because of insufficient manpower when vacations, time-off and sick days are factored into available staffing.
In his written report to the board this week Phillips said that the reopening of the Lake Pointe Station No. 2 has improved response times, but there still is insufficient staffing to perform essential job functions during a structure fire, especially when considering on-scene time recommend by the latest national standard. He says reduced staffing forces the reliance on other Fire Departments for additional staff and equipment every time there is a fire in the township, citing frequent closures of the station that creates an unacceptable level of risk.
"Having an additional two Northville Firefighters at Station 2 helps improve these numbers, but only when they are in the station and not on one of their own calls…both Northville Township and the City of Northville Fire Department's fire priorities are protecting their own communities and they are not always available to help us. During a structure fire we currently deploy the bare minimum to provide interior firefighting operations. We can rescue trapped victims or fight a fire during the incipient stage only." Phillips said.
The National Association of Firefighters (NFPA) defines the standard is to assemble 15 firefighters on scene within eight minutes. Phillips says that the only way to accomplish that goal is by bringing in four firefighters from the City of Northville and four from Northville Township on each fire, assuming they are available.
"However these additional two Northville Firefighters cannot assemble fast enough to meet this standard." Phillips concluded.
Medical experts and national standards agree there are virtually no chances of survival for a patient in cardiac arrest after 6 minutes – a time after which all body organs have stopped. Experts say 6 minutes is the determinate time limit in 99 percent of cases of patient survival. In one documented case in 2016, help came too late for a unresponsive male in Lake Pointe when the rescue squad arrived 10 minutes after a 9-1-1 call. This incident was not an isolated case, according to the official reports.
American Heart Association and NFPA recommendation for the minimum required personnel for an emergency cardiac care response is four firefighter/paramedic's and 240 seconds travel time. Since the reopening of Station 2 the fire department once again meets that standard when sufficient staffing is available.
Plymouth Voice.
File Photo: Associated Newspapers