Community Bulletin Board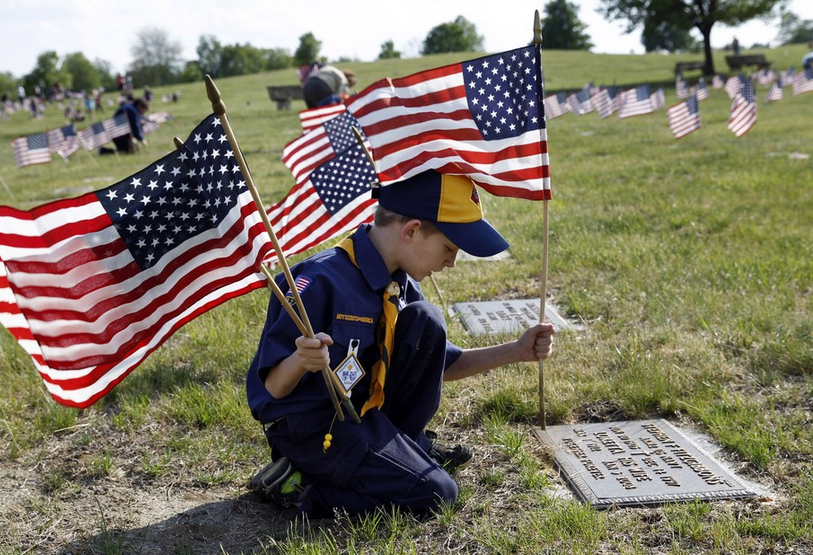 May 24, 2018  PLYMOUTH VOICE.
Plymouth Michigan News
EVENTS
First summer concert this Friday
Music in the Air, the Friday night tradition at Kellogg Park, begins on May 25 with the popular Shawn Riley Band playing Celtic and classic rock. This year, music will include a variety of soul, blues, disco, the '80s, funk and Motown. The concert series will close on August 31 with a "psychedelic ride to the Woodstock era" with Magic Bus.
Farmers Markets
The Plymouth Farmers Market is open for the season at The Gathering and on Penniman near Kellogg Park. The market will be open Saturdays through Oct. 27. 7:30 a.m. – 12:30 p.m. Fresh produce, flowers, plants, herbs, baked goods, jams, jellies, honey, sauces, candles and soaps along with garden décor and other items will be for sale.
Northville Farmers Market Open Thursdays 8:00 a.m. – 3 p.m. Northwest corner of 7- Mile and Sheldon Road.
Canton Farmers Market is open Sundays from 9:00 a.m. – 3:00 p.m. at 500 Ridge Road.
Memorial Day
The Plymouth Memorial Day Parade will begin at 9 a.m. on May 28 and will march up Main Street ending at Veteran's Park at Main and Church streets. There will be a special program at the park honoring veterans.
Jazz at the Elks
Jazz @ The Elks happens from 7-9:30 p.m. the last Tuesday of the month. There is a $10 donation at the door which includes hors d'oeuvres. Enjoy jazz in a listening room setting close to the entertainers.
Jerry McKenzie "Just Jazz" will perform May 29 with Ellie Martin on vocals. Martin will perform great jazz standards from the Great American Songbook and more. Accompanying her will be drummer Stan Kenton, Jerry McKenzie, Ray Tini on bass, and Tad Weed on keyboard.
The Plymouth Ann Arbor Elks Lodge 325 is located at 41700 Ann Arbor Road in Plymouth. For more information, call (734) 453-1780 or visit www.plyaa325.com or email jazzattheelks@gmail.com.
Blood drive at city hall
Plymouth City Hall will host a blood drive from 10 a.m. until 3:45 p.m. May 30.
The drive will take place on the second floor of the city hall building, at 201 South Main St. in downtown Plymouth.
For more information or to schedule an appointment to help save lives, visit www.redcross- blood.org [http://www.redcross- blood.org/] and enter sponsor code PCH or call 1-800-733-2767
Registration is underway for Camp 9-1-1!
City Fire Services in cooperation with our community ambulance partner HVA
presents Camp 9-1-1! Camp 9-1-1 is a free two-day camp open to children ages
8 – 12. The Plymouth Camp 9-1-1 will take place at the  Plymouth Cultural
Center on July 9 and 10 and runs from 9:00 a.m. – 4:30 p.m. each day.
HVA Paramedics and EMTs serve as camp counselors and teach campers about
safety at home and at play, first aid skills, and how to perform CPR and use
an AED. Campers' activities include ambulance tours and visiting local
hospital emergency departments.
You can find out more at camp911.org. Camp is limited to 30 participants.
Senior Summit scheduled
The annual Canton Senior Summit, which usually takes place in September, has been re-scheduled for Wednesday, May 30 this year. Scheduled renovations at the Summit on the Park this fall necessitated a change in the date.
The Senior Summit will offer: vendor exhibits; health screenings; several presentations; goody bags; lunch and Bingo. A light breakfast will also be provided.
Participants must pre-register and tickets are going fast. To register, contact Canton Club 55+ at (734) 394-5485 to register today.
Opioid use is topic
The Canton Public Safety Department will host a public forum on the Heroin/Opioid epidemic and how the crisis is impacting the Canton Community beginning at 6:30 p.m. Wednesday, June 6.
The forum will take place in the Board Room of the Canton Administration Building, 1150 S. Canton Center Road. Police and Fire officials will be joined by guest speakers from the DEA, 35th District Court, Plymouth-Canton Community Schools, and Growth Works to cover the objectives of understanding opioid addiction, the impact of the epidemic impact on the community and strategies for tackling opioid issues, including opportunities for recovery and healing for addicts and their families
A question and answer session involving all speakers will con- clude the evening.
The forum is open to anyone interested in increasing their knowledge and understanding of this troubling, trending topic.
The free forum is open to the public.
Plymouth Voice.