Plymouth Township boasts new safety rating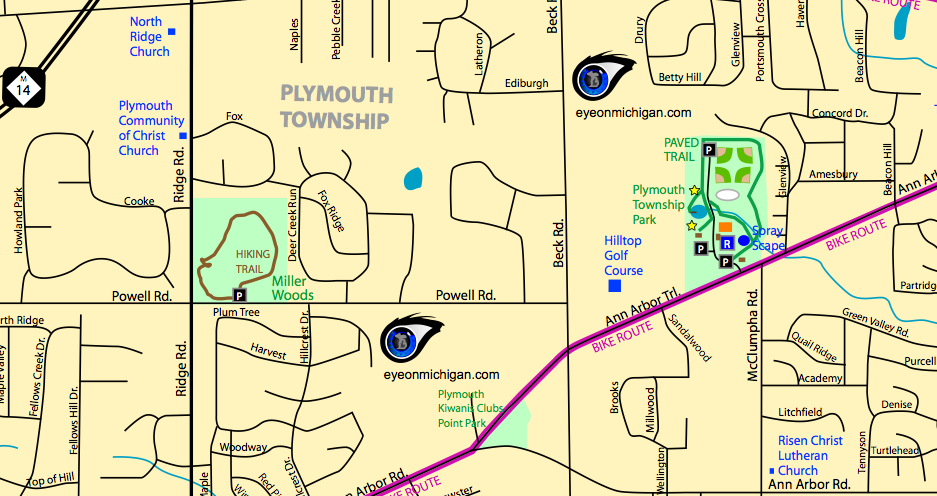 Jan. 12, 2014  PLYMOUTH VOICE.
Plymouth Michigan News
Plymouth Township received an award of honor according to their latest Special Edition Newsletter that states they were recently named the second safest community to live in Michigan among those with a population over 25,000.
Founded in June 2013, ValuePenquin.com, a small start-up website based in New York City began examining and posting information on Obamacare policies prior to its rollout in 2013. The 33-year-old CEO, Jonathan Wu, posted an Obamacare calculator on the company's website that allows consumers to shop, compare prices and figure out how much they'll be spending before the Healthcare.gov website unveiled its plans in November. Wu started the company with two friends, Ting Pen and Brian Quinn to provide research and tools for evaluating health care policies and credit cards. The company's name comes from their last names, which together sound like "penguin."
ValuePenquin used an algorithm to take into account characteristics from published statistics to create the custom study, Delivering information driven by data analysis they analyzed data, facts and filings to suit the subject matter.
Recently ValuePenquin conducted a study to determine the safest and most dangerous cities for women in the United States. Alexandria, VA was found to be the sixth safest for woman. They looked at 285 cities to determine which cities are the safest and most dangerous for women based on available data documenting incidences of rape, murder, and stalking.
In their study, Michigan's Safest Places by Population, they analyzed published crime rates and established a crime score. In order to compare they broke out three separate population categories, small under 10,000, midsized between 10 and 25,000 and large greater than 25,000, to determine which are the safest in each category.
Plymouth Township had a ValuePenquin crime score of 375, Some neighboring community scores were Milford 258, Northville 274, Northville Township 408, Plymouth 475, Canton 583, Livonia 861 and Detroit 7156.
The safest community category was a reference to crime statistics, not emergency fire department and medical services.
Last year Plymouth Township touted honors and accolades from AreaVibes a small, privately held company, also an Internet APP, with its base in Toronto, Canada. AreaVibes said Plymouth Township was the number one best place to live in Michigan.
Plymouth Voice.