Former Plymouth Township treasurer Ron Edwards dead at 66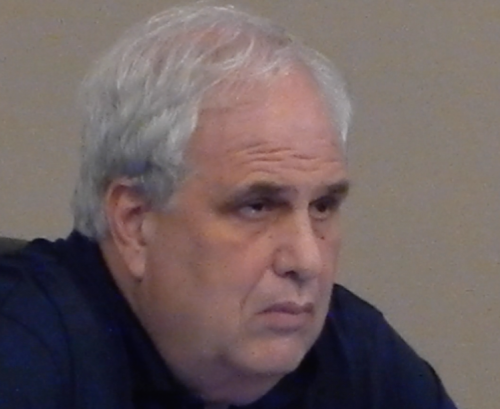 Feb. 11, 2022  PLYMOUTH EAGLE.
Plymouth Michigan News
Ronald A. Edwards, who served five terms as treasurer of Plymouth Township, died Feb. 2, 2022.
Mr. Edwards, 66, who was a sometimes-controversial figure in township government, left public office in 2016. During his time in office he founded and oversaw the Fourth of July fireworks display and the "Good Old Fashioned Fourth of July Family Picnic."
Family members described Mr. Edwards as "gregarious, awkward, chronically late, and a deal- seeking shopaholic." They said he was also extremely generous and giving of his time. Mr. Edwards, they said, was prone to long drives in search of locally-owned hard- ware stores and could point out the location of every wastewater treatment plant in existence. Mr. Edwards and his family often spent vacations in Hawaii and those with him were required to join him on the beach at 6:15 every evening to watch the sunset.
Mr. Edwards was born in Detroit on July 24, 1955 to the late Molly (nee Bokolor) and Roland Edwards.
Among his survivors is his wife of 42 years, Mary Pat (née Mikkelsen); his four children, Thomas (Melissa) Edwards, Theresa Edwards, Mark (Sara) Edwards and Matthew (Michelle) Edwards; grandchildren, Preston, Nora, Theo and Emma; sisters, Marilyn Edwards and Deborah (Raul) Onoro.
Private services for the family are planned and a public memorial and celebration of Mr. Edwards' life will take place at a later date.
Arrangements were entrusted to the Schrader-Howell Funeral Home in Plymouth.
Plymouth Voice.