Plymouth community activities rich in the arts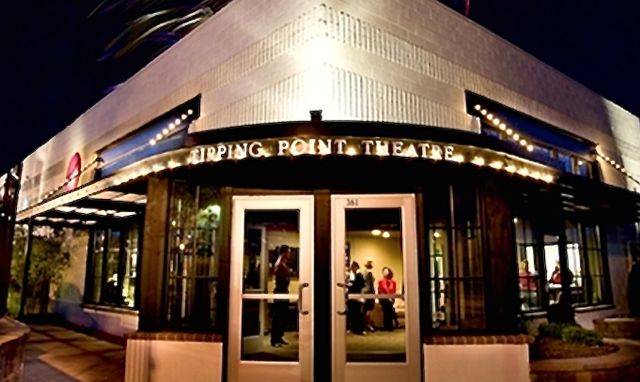 Tipping Point Theater in Northville
Dec. 14, 2015  PLYMOUTH EAGLE.
Plymouth Michigan News
Northville
Tipping Point Theatre will present Kalamazoo by Michelle Kholos Brooks and Kelly Younger through Dec. 20 with a special News Year's Eve performance.
Kalamazoo curtain time is 8 p.m. Thursdays through Saturdays, with matinees at 3 p.m. on Saturday and 2 p.m. on Sunday. A special matinee performance has been added at 3 p.m. Wednesday, Dec. 9.
On New Year's Eve, the performance of Kalamazoo will include an afterglow pro- vided by Rocky's of Northville, and a toast to the New Year with beer, wine, and champagne. Tickets: $85 ($40 tax deductible) and $45 for SeasonPASS Ticket holders ($40 tax deductible)
The theater is located at 361. E. Cady St. in Northville. Tickets are $30 to $33 for adults, $28 to $31 for students and senior citizens. For tickets or more information call the box office at (248) 347-0003.
Canton
The Central City Christmas Spectacular will celebrate the magic of Christmas like never before with an all-new, experience as Santa Claus, Mrs.C, and Ellie take center stage with a large cast of performers from throughout the area.
Audiences will get a sneak peek at what really happens in the North Pole as Santa and his elves prepare for the big day.
There will be twirling ballerinas, dancing Toy Soldiers and a sleigh ride around the world with Santa and his magical reindeer.
Seven performances are planned at the Village Theater at Cherry Hill, in Canton, at 6 p.m. Thursday and Friday, Dec. 14 and 15,at 11 a.m., 3 p.m. and 7 p.m. on Saturday, Dec. 16 and at noon and 4 p.m. on Sunday Dec. 17 through Dec. 20. Tickets are $23 and are on sale at Central City Dance Center, 6700 Canton Center Road, Canton. Tickets are reserved seating and cannot be purchased the day of the show.
For more information, visit Central City Dance at www.centralcitydance.com,or call(734) 459-0400.
Canton
Las Vegas magician and Michigan native Aaron Radatz will be returning to The Village Theater at Cherry Hill for shows at 5 and 7 p.m. Saturday, Dec. 26
Radatz, who was recently featured on Masters of Illusion, will be presenting his One Man Show of magic and comedy with a holiday flavor geared to entertain the entire family. Performing at this venue has become a holiday tradition for Radatz who has entertained at sold-out shows in Canton for eight consecutive years.
Radatz was born and raised in Detroit and began his magic career at the age of 6 after receiving a magic set from his grandmother for Christmas. He continued honing his craft while attending Catholic Central High School and Central Michigan University where he recently received the Outstanding Young Alumni Award.
Radatz is no stranger to the metro Detroit area with performances over the years for General Motors, Chrysler, Soaring Eagle Casino, Andiamo's, Jeff Daniels, the Detroit Tigers, and several others. Time Magazine said, "He is the magician to see."
Recently Radatz completed his first headliner engagement at one of the premier casinos on the famed Las Vegas Strip as well as a live national tour of the television series Masters of Illusion on which Radatz was one of the featured performers.
He has studied with many of the masters of magic and was the only magician to have served an apprenticeship with Harry Blackstone, Jr. His unique combination of amazing illusions, entertainment and audience participation has captivated audiences around the globe. To date, Radatz has toured 45 U.S. states, 37 coun- tries and six continents.
For additional information, visit www.aaronradatz.com.
Tickets range from $18 to $24 and can be purchased online at www.cantonvil- lagetheater.org or by calling (734) 394-5300. The Village Theater is located at 50400 Cherry Hill Road in Canton.
Plymouth Voice