Red Ryder Christmas on display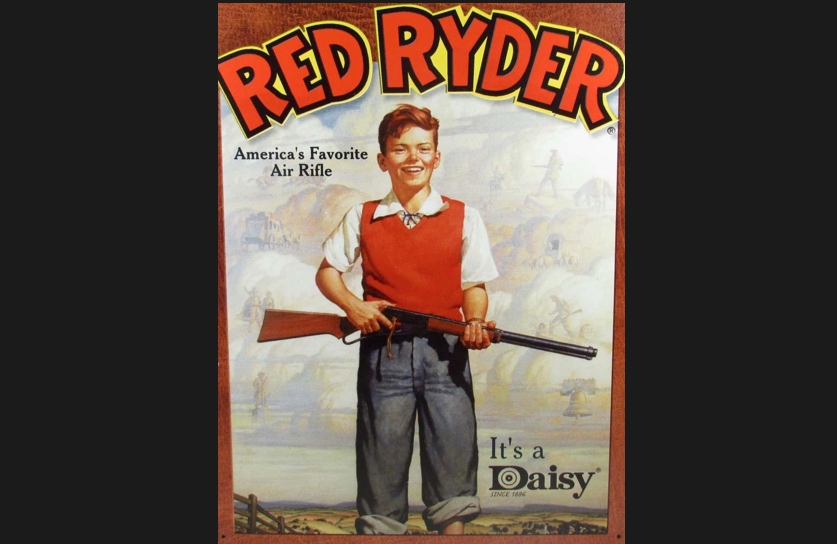 Dec. 12, 2015  PLYMOUTH EAGLE.
Plymouth Michigan News
The Plymouth Historical Museum is showcasing a new exhibit, "A Red Ryder Christmas Story." The exhibit draws its inspiration from the popular 1980s movie, A Christmas Story, in which the main character, Ralphie, longs for a Red Ryder BB gun for Christmas.
The exhibit includes period toys, clothing, and other artifacts. Visitors familiar with the movie will get a chuckle from the vignettes showing the Parker's living room, complete with "FRA-GEE-LAY" lamp; Flick getting his tongue stuck on a metal pole; the window at Higbee's Department Store and other memorable moments.
Each Saturday, until Dec. 19, Santa Claus has promised to be present for visiting children. The museum is open 1-4 p.m. on Saturdays, as well as Wednesdays, Fridays, and Sundays. Santa has also agreed to be available from 10 a.m. – 4 p.m. on Saturday, Dec. 5, during the Annual Open House, Craft Show and Bake Sale at the museum.
The museum is located at 155 S Main St. in downtown Plymouth. For more information, call (734) 455-8940.
Plymouth Voice.