Plymouth – Canton lottery players win big jackpots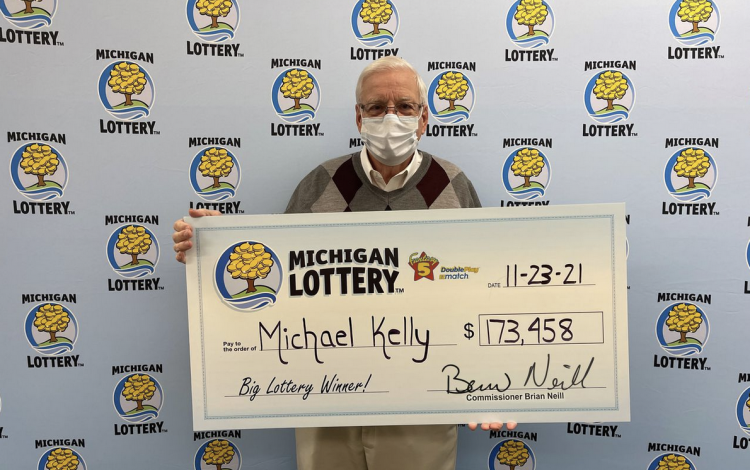 Nov. 30, 2021  PLYMOUTH VOICE.
Plymouth Michigan News
A lucky Michigan Lottery winner that purchased their ticket in Canton at the Canton Mini Mart, located at 42421 Cherry Hill, may not know they matched the five white balls drawn Saturday night -02-06-07-19, and have won a lifetime prize in the Lucky for Life game.
The lucky winner who is holding the $2.00 ticket has two choices to collect the big prize. They can claim their prize to collect $25,000 a year for life, or if they prefer select a lump sum payment of $390,000.
This is the 12th time a Michigan Lottery player has won a lifetime prize in the Lucky for Life game this year.
Whatever choice they make the Michigan Lottery Player Relations Division says they want them to call to schedule an appointment to pick-up their money. Their number is 844-887-6836.
According to the Michigan Lottery, three other lucky winners, one an 81-year-old man from Canton, will split a $540,374. Fantasy 5 jackpot after each had a ticket the matched the numbers 2-3-27-29-35.
Michael Kelly of Canton purchased his ticket at the Plymouth Super Center, located at 400 Ann Arbor Road in Plymouth.
"I play the Fantasy 5 game all the time, but never thought I would win a jackpot prize," Kelly told the Michigan Lottery. "I checked my numbers the morning after the drawing and when I saw I'd matched all five, I almost fainted. I couldn't stop looking the ticket over thinking I was missing something," said Kelly
Kelly says he plans to share his $173,458. jackpot with his family, "and save the rest."
The other two winning tickets were sold at a Meijer  located at 15055 Hall Road in Utica, and the Keg & Wine Party Shoppe, located at 15590 Beech Daly Road, in Redford Township.
Plymouth Voice.