Winners-Best in Show Concours d' Elegance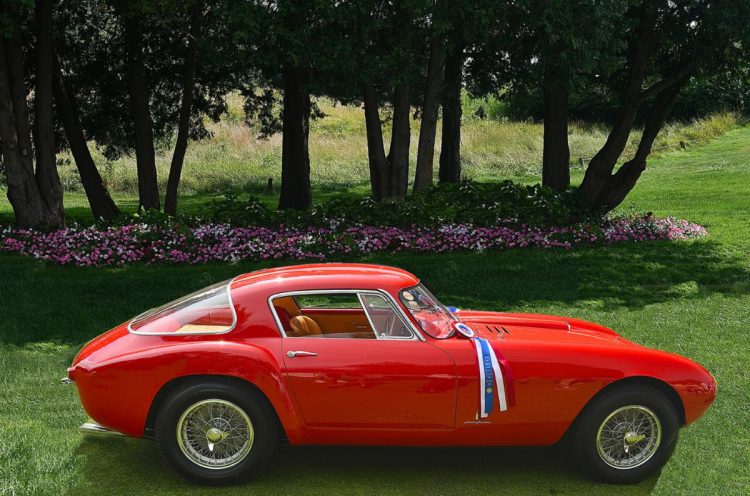 Sep 11, 2019  PLYMOUTH VOICE.
Plymouth Michigan News
The Board of Directors of the 2019 Concours d'Elegance reported the show held for 3-days this July in Plymouth at the Inn at St. John's was the most successful in their 41 year history, drawing record breaking crowds. Exhibition at the Concours is by invitation only and the vehicles are carefully juried by experts before the coveted invitations are issued to owners around the world. Famed Motor Trend TV celebrity Wayne Carini was the 2019 Grand Marshall.
2019 Founder's Award – Best in Show Winner went to Fred and Sue Leydorf of Birmingham, MI for their 1954 Ferrari 375 MilleMiglia. While fourteen open-body "spiders" were built, there were only six with a similar lower-body design. Only one of these Berlinetta's was intended for racing by the factory while the others were for customer-racing. The body is aluminum, as well as most chassis components except for the frame, fuel tank and radiator. The Berlinetta's have subtle detail variations, and this car was, by owner specification, the most luxurious.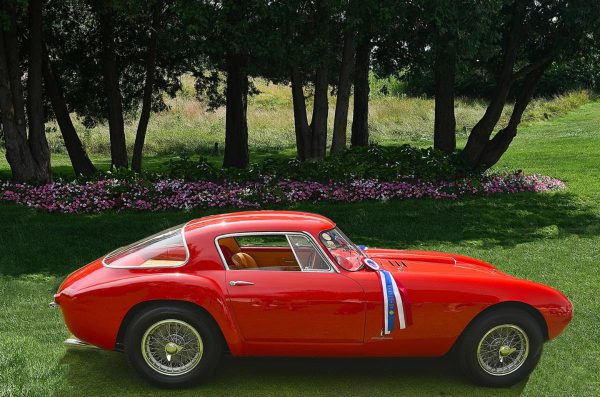 The Founder's Trophy Best in Show American went to William Johnston and Ron Elenbaas of Richland, MI for their 1938 'Shark-Nose Graham." This unusual car is one of a pair of supercharged Model 97 Grahams bodied by Saoutchik. The final creation of the late Amos Northrup, an early pioneer in automotive aerodynamics, it sported a jutting prow flanked by curved fenders, with headlights blended smoothly into their leading edges. Among its many unique features are parallel opening doors and a short, swept-back chrome-framed folding windscreen. An aerodynamically inspired fin molded into and forming part of the rear deck adds to its streamlined look.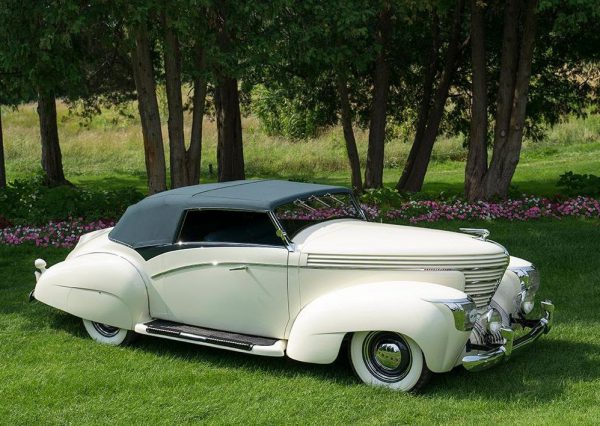 Officials say planning is already underway for the 2020 show set for July 24-26. Concours d'Elegance recently signed a three-year extension on the current contract with St. John's to return the show to Plymouth through 2022.
Plymouth Voice.