PARC forum promises to be eye-opener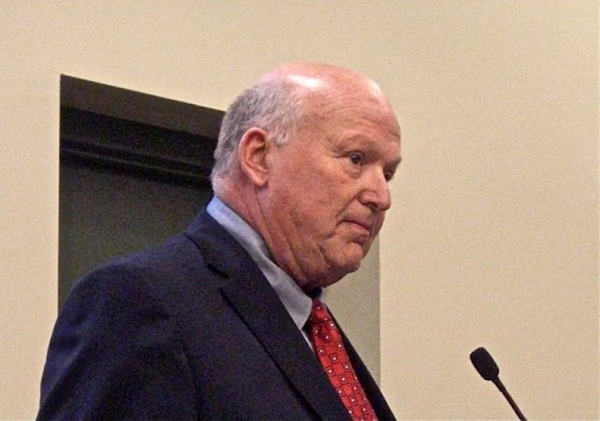 Soenen: "PARC, a non-profit organization, will raise as much as possible through charitable donations from individuals, foundations, and companies…" 
Dec. 16, 2017  PLYMOUTH VOICE.
Plymouth Michigan News
UPDATED
Don Howard
Staff Writer
It's been two years since visionary investors saved the former Central Middle School from the wrecking ball and potential residential development by turning the 100-year-old historic building into a successful community arts and recreation center.
The new entity, PARC – Plymouth Arts and Recreation Complex, its administrators and major donors Don Soenen and Mark and Patty Malcolm will roll out a progress report and future preservation plans for the old school located in downtown Plymouth, Jan. 8, at the Penn Theater, staring at 7 p.m.
The group plans to elaborate on their fund raising drive, detail their ambitious plan to raise $30 million-without pursuing a tax referendum from Plymouth and Plymouth Township taxpayers – and answer questions and address residents' concerns.
Under their leadership and large investments the entrepreneurs were able to successfully purchase and re-open the building. Since the opening they have worked to re-open the swimming pool, refurbish the gym, auditorium and theater, football field and tennis courts. The entity currently has 27 arts, recreation and education tenants.
"With what has already been accomplished and is happening at Central Middle, plus what is attainable with the community's support, the Plymouth Arts and Recreation Complex can become an incredible value-added asset for us all, with scope and quality that is unprecedented and superior to anything in this region," said Mark and Patty Malcolm.
Malcolms' $800,000 initial contribution was one third of $2.5 million slated for finance early this year. Malcolm, Soenen, other investors and a team of community residents are lauded for saving the property. The Malcolms' corporation, Malcolm Central LLC, provided sole financing for the PARC project.
PARC is a 501(c)3 public charity.
"PARC, a non-profit organization, will raise as much as possible through charitable donations from individuals, foundations, and companies, says Soenen. After two years of successful operation, PARC has far surpassed all reasonable initial expectations, this should provide the community great confidence in PARC's future."
PARC was recently awarded a grant from the Margaret Dunning Foundation amounting to $125,000 to be used for renovation of the original swimming pool built in 1952.
"In a recently completed Plymouth community recreation survey, PARC achieved unprecedentedly strong results for such an organization so early in its existence, with close to 90 percent awareness among combined township and city residents, and with 85 percent of those residents expressing that PARC adds value to the community," Soenen said in a prepared statement.
Preliminary designs, site plan and renderings of the facilities will be on display and available for public review.
Plans for the future are said to include the creation of a new Arts Exhibition Hall located on the properties 16.6 acres and patterned after the Washington D.C. John F. Kennedy Center for the Performing Arts.
Plymouth Voice.
Photo: © Don Howard/Associated Newspapers