Officials deny confrontation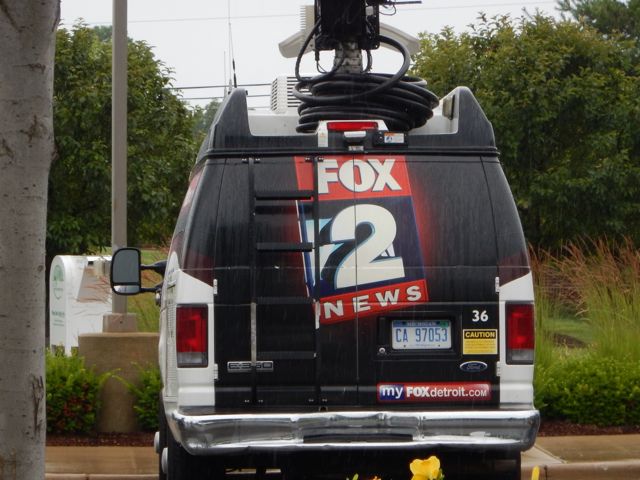 Jul. 15, 2015  PLYMOUTH EAGLE.
Plymouth Michigan News
Don Howard
Staff Writer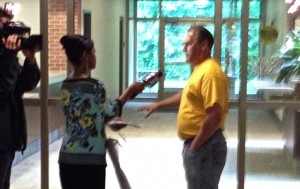 Despite multiple internet and social media accounts, police reports show only that Plymouth Township Treasurer Ron Edwards was involved in a vehicle accident outside township park last week in preparation for the annual fireworks display and have no record of a reported confrontation with the new parks director.
Police reports detail an incident that occurred at about 11:55 a.m. July 3 at McClumpha Park where township workers were frantically setting up for the annual fireworks display and a private invitation-only VIP party for sponsors and special guests.
According to a police case report, a motorist flagged down a patrolling police car in the area of Ann Arbor Trail and Beck Road to report a man "yelling and screaming" inside the park. The man urged the patrol officer to hurriedly respond to the scene, according to the police report, due to the man's extreme agitation.
"The male told me he was driving down Ann Arbor Trail near Plymouth Township Park when he saw a white male get out of gray Ford Explorer and begin to yell and scream," the police report states.
"As I was pulling up to the park, I observed the Plymouth Township Treasurer Ron Edwards standing near his gray Ford Escape with obvious damage…Mr. Edwards said he tried to park his car on the side of the road so he could yell at one of 'his employees,' but mistakenly put the car in reverse and not park," the police report continues.
Edwards' vehicle apparently struck a landscaper's trailer truck stopped on the path. Edwards told the responding officer that the driver of the trailer left the scene before the officer arrived. Edwards told the officer he did not want to document the crash, after the officer explained to him that he was at fault in the incident, according to the police report.
Rumors continue to flourish of an altercation immediately following the incident that reportedly involved Edwards and recently-appointed Parks and Grants Director Mike Mitchell. Witnesses reportedly said that Edwards approached Mitchell in the park and expressed his displeasure with Mitchell's placement of No-Parking signs. Mitchell told Fox-2 News reporter Ingrid Kelley on Tuesday there was no altercation and denied any confrontation with Edwards.
Edwards, who did not want to go on record, denied any confrontation, although witnesses claimed that he was shouting at Mitchell, brandished a hammer in a threatening manner at the new parks director, and that Mitchell picked up one of the stakes he was using for the No Parking signs in what appeared to be an effort to fend off Edwards.
There is no police report of the altercation and both Edwards and Mitchell have denied the incident which was widely reported throughout social media sites dedicated to events in the township.
Plymouth Voice.