Officers honored for life saving efforts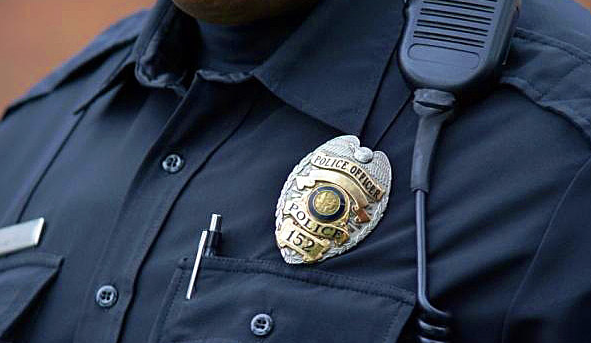 Aug. 15, 2016  PLYMOUTH EAGLE.
Plymouth Michigan News
Three City of Northville police officers, Peter Davis, David Randall and Matthew Duggins were each recognized with a Lifesaving Award for heroic efforts performed while on duty in two separate incidents.
In April 2016, Davis and Randall responded to a 911 call from the husband of a 60-year-old female, who was experiencing difficulty breathing. Upon arrival, the officers assessed the woman and found she was not breathing and had no detectable pulse. They began CPR and continued it until an emergency medical unit arrived and took over treatment.
After several minutes, a pulse was detected and the woman was transported to a local hospital. She lived through the night but unfortunately died the next day due to a pre-existing medical condition.
In September 2015, Randall and Duggins responded to an injury car crash at Main Street and Northville Road, where they discovered a 44-year-old male driver was slumped over the steering wheel and unresponsive. Randall assessed the man and detected a pulse but it soon faded and he stopped breathing. He and Duggins began CPR and continued until they were relieved by responding medical units.
The man's wife was in the car at the time and a local shop owner saw the accident and came over to attend to the woman while the police and emergency team worked to revive her husband. Once the man was stabilized, he was transported to an area hospital.
Randall took the woman to the hospital to be with her husband and checked in on him the next day. The man recovered and is now alive and well.
"Typically, there are only one or two Lifesaving awards given in a year. It is one of the highest honors you can receive as a police officer," said Police Chief Michael Carlson. "We all get into this business to help others and if you save a life, it doesn't get any better than that."
The three officers received their Lifesaving Award, a rectangular white ribbon with a center red stripe, at a recognition ceremony this summer. Each now has multiple Lifesaving Awards with the Northville City Police Department.
Northville Mayor Ken Roth said, "The City of Northville is fortunate to have officers who are dedicated to serving our community and saving lives. The actions of these officers who received the Lifesaving Award represent the ideal of a police officer."
Plymouth Voice.