Northville wins $582,000 federal fire safety grant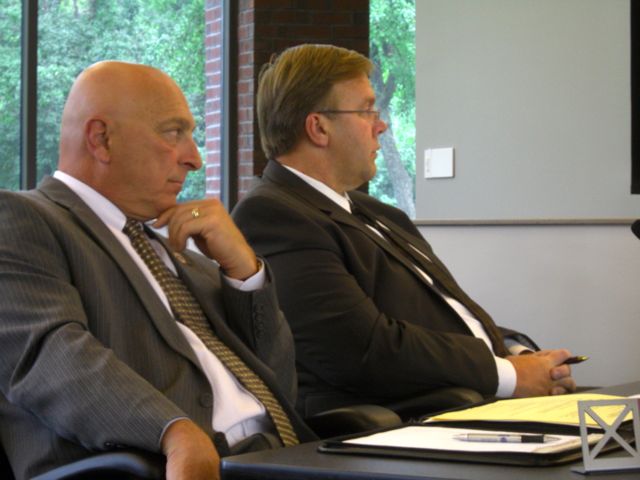 August 23, 2012  PLYMOUTH EAGLE.
[Plymouth Township has 13 firefighters in total for all shifts for their 28,000 residents, two major expressways and acres of industrial complexes.]
Northville Township officials have approved and accepted a two-year $582,000 public safety grant.
The federal grant, called SAFER, Staffing for Adequate Fire and Emergency Response, will allow the township to maintain the fire department at the full complement and recommended minimum staffing levels required for the 28,600 Northville Township residents.
"My pledge has always been to keep our (public safety) service delivery at a safe level," said Township Manager Chip Snider, explaining that the master plan requires 30 firefighter/paramedics for a full complement. The township will immediately hire four more firemen for the three platoons. "Now we will be able to increase our fire department staff from 26 to 30 firefighters, cost-free for two years, and we're saving almost $600,000," Snider said.
The grants were established for the hiring of new firefighters and have a two-year period of performance. The federal funds provide fire departments with funding to pay 100 percent of the salaries and benefits of newly hired firefighters. If for any reason during the two-year period, the township is unable to sustain the required staffing levels, the grant does not have to be retained, explained Northville Director of Public Safety John Werth who made the presentation to the board of trustees.
Snider said it's critical to have enough staff to cover training and sick days and be prepared to respond any major emergency.
Snider said he can't take credit for the SAFER grant but emphasized his pride in the work and efforts of Werth, Fire Chief Richard Marinucci and the members of the township board of trustees, who unanimously approved the grant. Marinucci, who has been the Northville chief for four years, has more than 33 years of fire department experience, said the township began the grant application process more than a year ago..
"When we applied in 2011, the economy was the real driving factor. When property values went down, there was little or no new development, plus property values declined and accordingly there was a decline in our revenue", Marinucci said. "We had to demonstrate the need to provide a minimum level of service. The SAFER grant is a competitive grant.
"We've had great deal of support from our elected officials", the chief added.
The two-year term of the grant begins when the first new firefighter is hired by the township.